Basti ITI Result - 1st, 2nd, 3rd and 4th Semester
Basti Industrial Training Institute (ITI) are maintained & regulated under Vyavasayik Pareeksha Parishad of Uttar Pradesh.
Basti आई० टी० आई० प्रवेश 2018 हेतु ऑनलाइन आवेदन
Official Website- www.vppup.in Course Name: ITI Mode of application: Online
Who can apply?
Qualification: Only 10th Passed from state education boards.
Age Limitation: Minimum age is required to have 14 years.

| S.N. | Category | Reservation |
| --- | --- | --- |
| 1 | अनुसूचित जाति (S.C.) के अभ्यर्थियों के लिए | व्यवसायवार एवं समस्त प्रवेश सीटों का 21 प्रतिशत। |
| 2 | अनुसूचित जनजाति (S.T.) के अभ्यर्थियों के लिए | व्यवसायवार एवं समस्त प्रवेश सीटों का 02 प्रतिशत। |
| 3 | अन्य पिछड़ा वर्ग (O.B.C.) के अभ्यर्थियों के लिए | व्यवसायवार एवं समस्त प्रवेश सीटों का 27 प्रतिशत। |
Application Fee: Aspirants have to make payment Rs 250/- for GEN/OBC and Rs 100/- for reserved category(SC/ST) and aspirants after making payment, they will have login credential for registration.
How to Apply Online?
Aspirants first need to get UP ITI login and password from Basti nearest ITI College for suitable amount as mentioned above. Now after collection details, they need to access official website www.vppup.in and start their registration from academic qualification. Now submit details and make sure about information before submitting ITI application form online.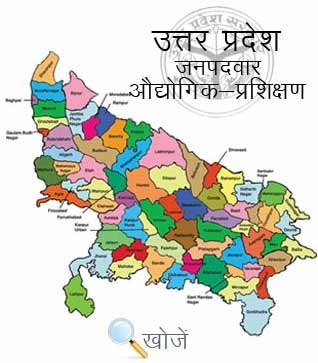 | S.N. | Colleges Name |
| --- | --- |
| 1 | Government ITI, Basti [150] |
| 2 | Government ITI, Haraiya, Basti [160] |
| 3 | GITI, Rudhauli, Basti [433] |
| 4 | KrishakITI [1618 ] - Basti |
| 5 | Haripal Memorial Private ITI [1619 ] - Basti |
| 6 | Krishna Private ITI [1782 ] - Basti |
| 7 | Sita Ram Chaudhary Private ITI [1810 ] -Asnahra Belsar Basti, Basti |
| 8 | Deenbandhu Ramraj Audyogik Prashikshan Kendra Private ITI [1812 ] - Basti |
| 9 | R.S.P.D.M Private ITI [1816 ] - Basti |
| 10 | Indian Private ITI [2239 ] - Basti |
| 11 | Dr. Smt. Pranay Singh Private ITI [2240 ] - Basti |
| 12 | Haribans Lali Private ITI [2241 ] - Basti |
| 13 | Ram Milan Yadav Gulba Devi Private ITI [2243 ] - Basti |
| 14 | Krishana Dharemendra Private ITI [2525], Khakhua, Dudhaura Sonpur, Basti |
| 15 | Denbandhu Global Private ITI [2587],Jigina Manjhariya Sadar, Basti |
| 16 | Tara Private ITI [2843], BASTI |
| 17 | Vidya Prasad Private ITI [2852], BASTI |
| 18 | MEDHA PRIVATE ITI [3082], BASTI |
| 19 | ABHIRAJI DEVI PRIVATE ITI [3086], BASTI |
| 20 | INTEGRAL PRIVATE ITI [3271], BASTI |