Kanshiram Nagar ITI Result - 1st, 2nd, 3rd and 4th Semester
upiti.in | Updated:
Kanshiram Nagar Industrial Training Institute (ITI) are maintained & regulated under Vyavasayik Pareeksha Parishad of Uttar Pradesh.
Kanshiram Nagar आई० टी० आई० प्रवेश 2018 हेतु ऑनलाइन आवेदन
Official Website- www.vppup.in Course Name: ITI Mode of application: Online
Who can apply?
Qualification: Only 10th Passed from state education boards.
Age Limitation: Minimum age is required to have 14 years.

| Exam Name | Result |
| --- | --- |
| UP ITI Result 2022 - Official Site | Click Here |
| NCVT MIS ITI Result- Official Site | Click Here |
| NCVT MIS ITI Result- Official Site | Click Here |
| NCVT ITI Semester Exam Result 2021 Announced: News | Click Here |
Application Fee: Aspirants have to make payment Rs 250/- for GEN/OBC and Rs 100/- for reserved category(SC/ST) and aspirants after making payment, they will have login credential for registration.
How to Apply Online?
Aspirants first need to get UP ITI login and password from Kanshiram Nagar nearest ITI College for suitable amount as mentioned above. Now after collection details, they need to access official website www.vppup.in and start their registration from academic qualification. Now submit details and make sure about information before submitting ITI application form online.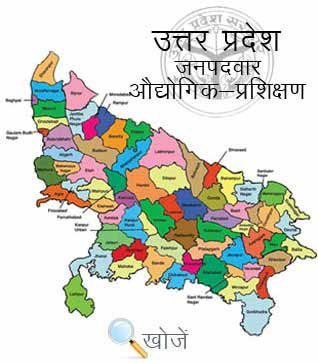 | S.N. | Colleges Name |
| --- | --- |
| 1 | Government ITI, Kasganj [006] |
| 2 | Shri Balaji Private ITI [1135 ] - Kansganj |
| 3 | R.N. Private ITI Jakhera Road, Bilram Kasganj [1046 ] - Kasganj |
| 4 | Pandit Deen Dayal Technical Instt. Private ITI [1067 ] - Kansganj |
| 5 | Balajee Private ITI [2866], KANSGANJ |
| 6 | V K JAIN PRIVATE ITI [3092], KANSGANJ |
| 7 | S R N Private ITI [2391] - Kansganj |
| 8 | M. M. College of Private ITI [2254] - Kansganj |
| 9 | Smt. Madhuri Maheshwari Private ITI [2289] - Kansganj |
| 10 | Jai Ram Singh Private ITI [2515],Bilram Kansganj |
| 11 | M.P. Singh Private ITI [2511], Paharpur Mafi, Kansganj |
| 12 | SHREE JAGDISH SHANTI PRIVATE ITI [3120], KANSGANJ |
| 13 | M R PRIVATE ITI [3544], KANSGANJ |
| 14 | Ramwati Private ITI [1053 ] - Kasganj |
| 15 | Maa Ramawati Private ITI [1072 ] - Kasganj |
| 16 | R M PRIVATE ITI [3546], KANSGANJ |
| 17 | R.N. Private ITI Gangeshwar colony Kasganj [1035 ] - Kansganj |
| 18 | N.S.Technical Institute Ganeshpur Ganjndwara [1100 ] - Kansganj |
| 19 | Kiran Private ITI [1101 ] - Kansganj |
| 20 | Smt. Ramwati Private ITI [2363] - Kansganj |
| 21 | SIR M U PRIVATE ITI [3198], KANSGANJ |
| 22 | S N PRIVATE ITI [3365], KANSGANJ |