Saharanpur ITI Admission, Admit Card, Entrance Exam and Result 2017
Shahjahanpur city, Uttar Pradesh is the Administrative Headquarters of Shahjahanpur District and is a part of Bareilly Division. It has major clothing factory for Defense Forces called Ordnance Clothing Factory. The city has many institutions for the students to guide and educate them properly. Swami Shukdevanand Post Graduate College, ShriJanki Institute of higher education for women, Sun Institute of Management and Technology, ITI's etc. are fewer from the list.
In a modern world, technical education is very important, not only for the student even for a tradesman also. Many Industries wants employees or workers who have technical education and experiences. Focusing on this point, Government opened various ITI's (Industrial Training Institutes) to provide training for various technical and non-technical courses to the students to reduce unemployment in the country. At present, the city has 3 Govt. and 6 Private ITI's. Duration of these courses is 6 months to 2 years. Matriculation is mandatory and age up to 14 years. Trainees get paid monthly during the training and get NTC (National Trade Certificate) also.
In Uttar Pradesh, Vyavasayik Pareeksha Parishad (www.vppup.in) is responsible for conducting the entrance examination for admission in ITI's. Aspirants can also go to www.upiti.in to get comprehensive details regarding admission dates, admit cards, results etc. to save their precious time.
Saharanpur आई० टी० आई० प्रवेश 2017 हेतु ऑनलाइन आवेदन
Official Website- www.vppup.in Course Name: ITI Mode of application: Online
Who can apply?
Qualification: Only 10th Passed from state education boards.
Age Limitation: Minimum age is required to have 14 years.
Application Fee: Aspirants have to make payment Rs 250/- for GEN/OBC and Rs 100/- for reserved category(SC/ST) and aspirants after making payment, they will have login credential for registration.
How to Apply Online?
Applicant first needs to get UP ITI login and password from Saharanpur nearest ITI College for suitable amount as mentioned above. Now after collecting details, they need to access official website www.vppup.in and start their registration from academic qualification. Now submit details and make sure about information before submitting ITI application form online.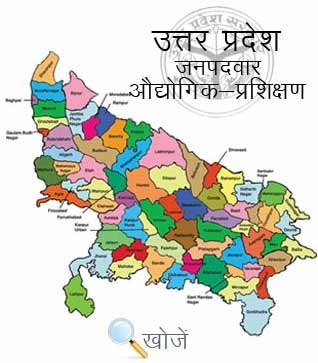 S.N.
ITI College Name in Saharanpur
Details

Govt College
1
GOVERNMENT ITI, SAHARANPUR [020]
20
2
GOVERNMENT ITI, SARSAWA, SAHARANPUR [021]
21
3
GOVERNMENT ITI, HARAUDA, SAHARANPUR [187]
187
4
GOVERNMENT ITI, DEVBAND, SAHARANPUR [188]
188
Private College
College Code
1
AADHUNIK PRIVATE ITI [2655], SAHARANPUR
2655
2
ABHIYANTRI PRIVATE ITI [2528], FATEHPUR BHADO CHHUTMALPUR, BEHAT, SAHARANPUR
2528
3
ADARSH PRIVATE ITI [1573 ] - SAHARANPUR
1573
4
ASTHA INDUSTRIAL TRAINING INSTITUTE TAPRI [1538 ] - SAHARANPUR
1538
5
BALA JI PRIVATE ITI [1613 ] - SAHARANPUR
1613
6
BHARTIYA ITI, DEOBAND,DISTT.- SAHARANPUR
1518
7
BRIGHT FUTURE PRIVATE ITI [2683], SAHARANPUR
2683
8
CH. CHARAN SINGH PRIVATE ITI [2742], SAHARANPUR
2742
9
CH. SOBHA RAM PRIVATE ITI [1603 ] - SAHARANPUR
1603
10
CHAMAN DEVI PARA MEDICAL PRIVATE ITI [2594] RAMPUR SAHARANPUR
2594
11
CHAUDHARI AMEER SINGH SAINI PAIRAMEDICAL PRIVATE ITI [2539], SUMLI NAGRAJPUR, SAHARANPUR
2539
12
D.A.V PARAMEDICAL PRIVATE ITI [2577] JHARAULI, SAHARANPUR
2577
13
DAYA NAND PRIVIATE ITI [2865], SAHARANPUR
2865
14
DOON PRIVATE ITI [2527], SUNDERPUR, BEHAT, SAHARANPUR
2527
15
DR. B.R. AMBEDKAR PRIVATE ITI [1596 ] - SAHARANPUR
1596
16
ENDEAVOUR PRIVATE ITI [2739], SAHARANPUR
2739
17
FORTH DIMENSION PRIVATE ITI [1602 ] - SAHARANPUR
1602
18
GLOBAL INDIA PRIVATE ITI [2770], SAHARANPUR
2770
19
GREEN LAND PRIVATE ITI [2704], SAHARANPUR
2704
20
GUJAR PRIVATE ITI [1514 ] - SAHARANPUR
1514
21
HEM PRIVATE ITI [1574 ] - SAHARANPUR
1574
22
IDEAL PRIVATE ITI SWAMI DAYANAND VIHAR DELHI ROAD [1547 ] - SAHARANPUR
1547
23
JAGDISH PRASHAD PRIVATE ITI [2489], VILLAGE LATIFPUR, SAHARANPUR U.P. - SAHARANPUR
2489
24
JAI BHARAT PRIVATE ITI [2667], SAHARANPUR
2667
25
KAMLESH PARAMEDICAL PRIVATE ITI [2473] - SAHARANPUR
2473
26
KHUSHI RAM TYAGI MEMORIAL TRAINING CENTRE CHHACKHHERKI [1546 ] - SAHARANPUR
1546
27
KRISHANA PRIVATE ITI [1534 ] - SAHARANPUR
1534
28
KRISHNA PRIVATE ITI [1610 ] - SAHARANPUR
1610
29
MAA SHAKUMBHARI PRIVATE ITI [1557 ] - SAHARANPUR
1557
30
MADANI TECHNICAL INSTITUTE [1513 ] - SAHARANPUR
1513
31
MAHARANA PRATAP PRIVATE ITI [2794], SAHARANPUR
2794
32
MALKHAN SINGH PRIVATE ITI [1517 ] - SAHARANPUR
1517
33
MASTER PAHAL SINGH PRIVATE ITI [1600 ] - SAHARANPUR
1600
34
MODERN PRIVATE ITI[2639], MOHUDINPUR, SAHARANPUR
2639
35
MOTHER TERESA PRIVATE ITI [1569 ] - SAHARANPUR
1569
36
NATIONAL PRIVATE ITI [1512 ] - SAHARANPUR
1512
37
NATIONAL PRIVATE ITI [2887], SAHARANPUR
2887
38
NEW TECH. PRIVATE ITI [2924], SAHARANPUR
2924
39
OM SAI PARAMEDICA PRIVATE ITI [2771], SAHARANPUR
2771
40
OM SANTOSH PARAMEDICAL PRIVATE ITI [2567], DALDPURA, NAKUR, SAHARANPUR
2567
41
OM SANTOSH PRIVATE ITI [2143 ] - SAHARANPUR
2143
42
PARGATI PRIVATE ITI [2696], SAHARANPUR
2696
43
PIOUS PRIVATE ITI [1597 ] - SAHARANPUR
1597
44
PRAYAS PRIVATE ITI [2908], SAHARANPUR
2908
45
RADHA KRISAN PRIVATE ITI [2735], SAHARANPUR
2735
46
RAM JI LAL PRIVATE ITI [2595] BILASPUR, SAHARANPUR
2595
47
RAMAIYA PRIVATE ITI,CHHUTMALPUR [1511 ] - SAHARANPUR
1511
48
ROHILLA INDUSTRIAL TRAINING INSTITUTE [1515 ] - SAHARANPUR
1515
49
ROJGAR PRIVATE ITI [2665], SAHARANPUR
2665
50
S D PRIVATE ITI [1953] - SAHARANPUR
1953
51
SAI INTERNATIONAL PRIVATE ITI, NAYA GAON, RAMNAGAR, MALHIPUR ROAD [INS.CODE: 1564 ] - SAHARANPUR
1564
52
SARDAR VALLABH BHAI PATEL PRIVATE ITI [1615 ] - SAHARANPUR
1615
53
SATYA PRIVATE ITI [1510 ] - SAHARANPUR
1510
54
SHAKUMBHARI PRIVATE ITI,MOHMADPUR BAHOLOLPUR,DELHI ROAD [1519 ] - SAHARANPUR
1519
55
SHARDA DEVI PRIVATE ITI [1846] - SAHARANPUR
1516
56
SHIVALIK PRIVATE ITI [2649], SAHARANPUR
2649
57
SHREE BALA JI PRIVATE ITI [1578 ] - TOLI, SAHARANPUR
1578
58
SKILL INDIA PRIVATE ITI [2666], SAHARANPUR
2666
59
SMT. URMILA DEVI PRIVATE ITI [2929], SAHARANPUR
2929
60
SOPHIA PRIVATE ITI [2906], SAHARANPUR
2906
61
SUMITRA SAINI PRIVATE ITI [1586 ] - SAHARANPUR
1586
62
SWAMI VIVEKANAND PRIVATE ITI [2142] - SAHARANPUR
2142
63
THAKUR BHARAT SINGH MEMORIAL PRIVATE ITI [1616 ] - SAHARANPUR
1616
64
TILAK RAM SAINI PRIVATE ITI [1614 ] - SAHARANPUR
1614
65
TRINITY INSTITUTE OF PARAMEDICAL SCIENCE ITI [2941], SAHARANPUR
2941
66
UP PRIVATE ITI [2680], SAHARANPUR
2680
67
UTKARSH PRIVATE ITI [1952 ] - SAHARANPUR
1952
68
VEER VIJAY PRIVATE ITI [2713], SAHARANPUR
2713