Allahabad ITI Result - 1st, 2nd, 3rd and 4th Semester
upiti.in | Updated:
Allahabad is also known as Prayag, is a beautiful city in the Indian state Uttar Pradesh. It is the administrative headquarters of Allahabad District and is among the most populous cities of the state. Allahabad is famous for Triveni Sangam which is the confluence of Ganga, Yamuna and Sarasvati. To understand the need and growing demand of technical skills in the country, there are various Industrial Training Institutes and Industrial Training Centers are opened to impart technical skills to the students. They constituted under Directorate General of Employment and Training (DGET) Ministry of Skill Development and Entrepreneurship.
The city boasts some of the reputed colleges and educational institutions such as Moti Lal Nehru Institute of Technology, Indian Institute of Information Technology, Sam Higginbottom Institute of Agriculture etc to provide higher education to the students. Apart from this it has some private and government Industrial training institutes as well which offer great help in reducing the unemployment among educated youth. At present the city has two Government ITI's at Allahabad at Manda and Katara, one Vocational training institute for women at New Katra Road and 4 private ITI's in the city.
Training period ranges from six months to two years and the Prerequisites to enrol among various courses range from 8th to 12th class. The official site to know more about courses and important notification dates students can visit the official site www.vppup.in. They can also check all the important information about Allahabad ITI's at www.upiti.in as well.

| S.N. | Category | Reservation |
| --- | --- | --- |
| 1 | अनुसूचित जाति (S.C.) के अभ्यर्थियों के लिए | व्यवसायवार एवं समस्त प्रवेश सीटों का 21 प्रतिशत। |
| 2 | अनुसूचित जनजाति (S.T.) के अभ्यर्थियों के लिए | व्यवसायवार एवं समस्त प्रवेश सीटों का 02 प्रतिशत। |
| 3 | अन्य पिछड़ा वर्ग (O.B.C.) के अभ्यर्थियों के लिए | व्यवसायवार एवं समस्त प्रवेश सीटों का 27 प्रतिशत। |
| Exam Name | Result |
| --- | --- |
| UP ITI Result 2022 - Official Site | Click Here |
| NCVT MIS ITI Result- Official Site | Click Here |
| NCVT MIS ITI Result- Official Site | Click Here |
| NCVT ITI Semester Exam Result 2021 Announced: News | Click Here |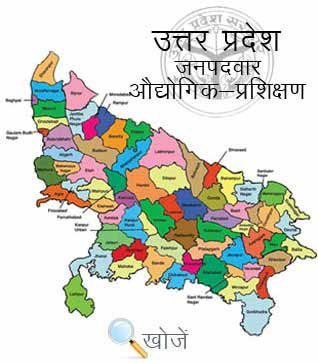 | S.N. | Colleges Name |
| --- | --- |
| 1 | Government ITI, Naini, Allahabad [061] |
| 2 | Government Woodworking ITI, Katra, Allahabad [062] |
| 3 | Government ITI, World Bank Mahila [068] |
| 4 | Government ITI, Manda, Allahabad [205] |
| 5 | National Institute of Professional Studies Private ITI [1359 ] - Allahabad |
| 6 | R.V.K Private ITI Ram Nagar Naini [1360 ] - Allahabad |
| 7 | Access Computer Education Private ITI [1361 ] - Allahabad |
| 8 | Apex Private ITI [1368 ] - Allahabad |
| 9 | Access Private ITI Teliyer Ganj [1369 ] - Allahabad |
| 10 | Naini Private ITI [1372 ] - Allahabad |
| 11 | Wasiatul Uloom Private ITI [1375 ] - Allahabad |
| 12 | Maa Santoshi Private ITI [1377 ] - Allahabad |
| 13 | C.V.A.P.P.S Private ITI [1382 ] - Allahabad |
| 14 | Kandhai Singh Singrure Private ITI [1384 ] - Allahabad |
| 15 | Access Private ITI [1388 ] - Allahabad |
| 16 | Kirti Private ITI [1390 ] - Allahabad |
| 17 | Allahabad Private ITI [1392 ] - Allahabad |
| 18 | Sai Nath Private ITI [1398 ] - Allahabad |
| 19 | Jai Maa Vaishno Private ITI [1405 ] - Allahabad |
| 20 | Chintamani PMV Private ITI [1406 ] - Allahabad |
| 21 | Asha Private ITI [1407] - Allahabad |
| 22 | Late Bela Singh Private ITI [1408 ] - Allahabad |
| 23 | K.N. Singh Private ITI [1409 ] - Allahabad |
| 24 | Maa Malti Devi Private ITI [1411 ] - Allahabad |
| 25 | Balram Institute of Technical Studies, Research & Private ITI [1412 ] - Allahabad |
| 26 | Adarsh Private ITI [1414 ] - Allahabad |
| 27 | Kamla Devi Private ITI [1415 ] - Allahabad |
| 28 | Yashmati Private ITI [1416 ] - Allahabad |
| 29 | Shivalik Private ITI [1420 ] - Allahabad |
| 30 | Satyam Private ITI [1424 ] - Allahabad |
| 31 | Vijay Private ITI [1425 ] - Allahabad |
| 32 | Raja Ram Singh Private ITI [1426 ] - Allahabad |
| 33 | Dr. B.R. Ambedkar Private ITI [1429 ] - Allahabad |
| 34 | Shaurya Private ITI [1430 ] - Allahabad |
| 35 | Indira Gandhi Private ITI [1431 ] - Allahabad |
| 36 | R.K. Institute of Technical Studies Private ITI [1433 ] - Allahabad |
| 37 | Late Ram Lal Yadav Private ITI [1435 ] - Allahabad |
| 38 | C.P. Gautam Private ITI [1436 ] - Allahabad |
| 39 | Jeevan Jyoti Private ITI [1437 ] - Allahabad |
| 40 | Allahabad Private ITI [1438 ] - Allahabad |
| 41 | Deepanjali Private ITI [1439 ] - Allahabad |
| 42 | Ram Nihor Patel Smriti PrivateITI Private ITI [1440 ] - Allahabad |
| 43 | Shiv Bahadur Singh Private ITI [1444 ] - Allahabad |
| 44 | New Jai Maa Vaishno Private ITI [1445 ] - Allahabad |
| 45 | Rameshwaram Private ITI [1447 ] - Allahabad |
| 46 | Nand Kishor Singh Private ITI [1448 ] - Allahabad |
| 47 | Pioneer Private ITI [1450 ] - Allahabad |
| 48 | Husaini Private ITI [1451 ] - Allahabad |
| 49 | Ishwari Dayal Private ITI [1454 ] - Allahabad |
| 50 | Sardar Patel Private ITI [1455 ] - Allahabad |
| 51 | Indra Bahadur Singh Private ITI [1457 ] - Allahabad |
| 52 | Ram Autar Maurya Private ITI [1459 ] - Allahabad |
| 53 | Dinesh Chandra Viswakarma Private ITI [1460 ] - Allahabad |
| 54 | A.N. Tiwari Private ITI [1462 ] - Allahabad |
| 55 | R.K. Private ITI [1463 ] - Allahabad |
| 56 | Data Expert Technical Institute Private ITI [1920 ] - Allahabad |
| 57 | Saurabh Private ITI [1962 ] - Allahabad |
| 58 | M.T. Private ITI [2175 ] - Allahabad |
| 59 | Om Shiva Shiv Private ITI [2177 ] - Allahabad |
| 60 | Ajay Raj Singh Private ITI [2180 ] - Allahabad |
| 61 | Infinity Private ITI [2184 ] - Allahabad |
| 62 | Mula Devi Rameshwar Prasad Private ITI [2191 ] - Allahabad |
| 63 | Dhanraji Devi Yagya Narayan Private ITI [2202 ] - Allahabad |
| 64 | Shiv Private ITI [2204 ] - Allahabad |
| 65 | Shri Ram Private ITI [2214 ] - Allahabad |
| 66 | Nand Kishore Singh Private ITI [2216 ] - Allahabad |
| 67 | Savitri Singh Private ITI [2218 ] - Allahabad |
| 68 | Vivekanand Private ITI [2352 ] - Allahabad |
| 69 | Smt. Sirtaji Devi Private ITI [2178] - Allahabad |
| 70 | Babu Lal Pal Private ITI [2182] - Allahabad |
| 71 | Babu Nandlal Private ITI [2186] - Allahabad |
| 72 | A. B. M. Private ITI [2188] - Allahabad |
| 73 | Late Raghuraj Singh [2194] - Allahabad |
| 74 | C. M. E. Private ITI [2196] - Allahabad |
| 75 | Pyarelal Private ITI [2198] - Allahabad |
| 76 | Shambhunath Private ITI [2200] - Allahabad |
| 77 | Mahatma Gandhi Private ITI [2208] - Allahabad |
| 78 | Shri Devi Prasad Private ITI [2210] - Allahabad |
| 79 | Ram Gulam Private ITI [2223] - Allahabad |
| 80 | Raj Narayan Private ITI [2353] - Allahabad |
| 81 | Sri Vighneshwar Private ITI Mama Bhanja Talab Naini, Allahabad [2354] - Allahabad |
| 82 | Adhaar Private ITI [2421] - Allahabad |
| 83 | Nalanda Private ITI [2437] - Allahabad |
| 84 | Amar Private ITI [2438] - Allahabad |
| 85 | Mahadev Private ITI ,[2441] - Allahabad |
| 86 | Dileep Pvt Private ITI, [2372] - Allahabad |
| 87 | Rural Pvt Private ITI, [2375] - Allahabad |
| 88 | Aadishakti Private ITI,[2444] - Allahabad |
| 89 | Shri Balaji Private ITI ,[2453] - Allahabad |
| 90 | Sangam Private ITI [2185] - Allahabad |
| 91 | J K Private ITI [2206] - Allahabad |
| 92 | Shaurya Private ITI [2212] - Allahabad |
| 93 | Maa Gayatri Private ITI [2221] - Allahabad |
| 94 | Shri Sairam Private ITI [2369] - Allahabad |
| 95 | Ghanshyam Urvashi Private ITI [2370] - Allahabad |
| 96 | Sandilya Private ITI [2374] - Allahabad |
| 97 | Saryu Private ITI [2419] - Allahabad |
| 98 | Allahabad Private ITI [2470] - Allahabad |
| 99 | Asha Private ITI [2474] - Allahabad |
| 100 | C.V.A.P.P.S., Dhanoyia, Private ITI [2480] - Allahabad |
| 101 | Babu Sitaram Singh Private ITI, Dhankeshara, Asepur [2497] -Allahabad |
| 102 | Shall Private ITI, Jari Bazar Jari [2498] -Allahabad |
| 103 | Anurag Private ITI [2548], Ghatwa Karchna, Allahabad |
| 104 | Kamla Devi Private ITI [2549], Neemi Thariya Utrano, Allahabad |
| 105 | Maa Sharda Devi Private ITI [2562] Maslka, Allahabad |
| 106 | Rana Naresh Private ITI [2563] Naini, Allahabad |
| 107 | Hanumat Niketan Private ITI [2564] SADAR ,Allahabad |
| 108 | Jagdish Private ITI [2565] Meja ,Allahabad |
| 109 | Srinath Private ITI [2571] Junsi, Allahabad |
| 110 | S.D.B.D. Private ITI [2582], Chak Harihar Vah GT Road Jhunsi, Allahabad |
| 111 | Shri Ram Chandra Private ITI [2599], Saidabad, Allahabad |
| 112 | Maa Santosi Private ITI [2607] Naini, Allahabad |
| 113 | A. B. Memorial Private ITI[2608] Naini, Allahabad |
| 114 | ENDRESH BAHADUR SINGH PRIVATE ITI [2626], ALLAHABAD |
| 115 | Mahewa Private ITI[2636],Purab Patti,Mahewa Naini,Allahabad |
| 116 | K.N. Patel Smriti Private ITI [2681], ALLAHABAD |
| 117 | Babu Fateh Bahadur Singh Private ITI [2685], ALLAHABAD |
| 118 | Sarju Prasad Private ITI [2722], ALLAHABAD |
| 119 | Yatharth Private ITI [2745], ALLAHABAD |
| 120 | Chandra Private ITI [2762], ALLAHABAD |
| 121 | Jai Bajrang Bali Private ITI [2785], ALLAHABAD |
| 122 | Chandra Shekhar Azad Private ITI [2855], ALLAHABAD |
| 123 | Basdei Devi Private ITI [2881], ALLAHABAD |
| 124 | Apex Private ITI [2882], ALLAHABAD |
| 125 | Sabhajeet Singh private ITI [2909], ALLAHABAD |
| 126 | Mehta Private ITI [2913], ALLAHABAD |
| 127 | Mahendra Pratap Private ITI [2915], ALLAHABAD |
| 128 | Chhatrapati Shivaji Private ITI [2918], ALLAHABAD |
| 129 | Radhe Krishna Private ITI [2940], ALLAHABAD |
| 130 | Shri Radhey Shyam Private ITI [2954] Gangapuram Naini,Karchana,Allahabad |
| 131 | Vigneswar Private ITI [2952] Mama Bhanja Ka Talab,Naini,Allahabad U.P. |
| 132 | S.L. Patel Private ITI [2955] Jagauti Sonai Karchhana , Allahabad U.P. |
| 133 | Allahabad Rastriya Private ITI [2973] , Jabradeeh , Handia ,Allahabad |
| 134 | Savitri Devi Private ITI [2974] , Ghatwa Sonai Karchhana , Allahabad |
| 135 | Maha Devi Yadav Abhay Private ITI [2975] , Ranipur Sirsa Chauraha, Handia, Allahabad |
| 136 | Prathvi Pal Singh Private ITI [3000], Manikapur, Sahso, Allahabad |
| 137 | Vishwnath Inraji Devi Private ITI [3005], Pali Babuganj, Phoolpur, Allahabad |
| 138 | Nisha Mishra Private ITI [3010], Asrawekala, Allahabad |
| 139 | Maniraja Singh Private ITI [3013], Mahajana Dhanupur, Handia, Allahabad |
| 140 | A P S Private ITI [3019], Champatpur, Bagbana, Allahabad |
| 141 | PHOOLE DEVI RANJEET SINGH PRIVATE ITI [3034], ALLAHABAD |
| 142 | SHRI BHAGWAN PRIVATE ITI [3035], ALLAHABAD |
| 143 | SHRI RAM LAKHAN SMARAK PRIVATE ITI [3037], ALLAHABAD |
| 144 | KUNG BIHARI SINGH PATEL PRIVATE ITI [3039], ALLAHABAD |
| 145 | J B S RAM SINGH PRIVATE ITI [3040], ALLAHABAD |
| 146 | MAA SANTOSH PRIVATE ITI [3044], ALLAHABAD |
| 147 | J B B PRIVATE ITI [3045], ALLAHABAD |
| 148 | OM PRIVATE ITI [3046], ALLAHABAD |
| 149 | MUNSHI RAGHUNATH SINGH PRIVATE ITI [3052], ALLAHABAD |
| 150 | SHRI KRISHNA PRIVATE ITI [3053], ALLAHABAD |
| 151 | RANI LAXMI BAI PRIVATE ITI [3054], ALLAHABAD |
| 152 | KAMLA PRASHAD PRIVATE ITI [3056], ALLAHABAD |
| 153 | S R M M PRIVATE ITI [3078], ALLAHABAD |
| 154 | G P PRIVATE ITI [3084], ALLAHABAD |
| 155 | SITA DEVI PRIVATE ITI [3087], ALLAHABAD |
| 156 | SHRI SURYA LAL YADAV PRIVATE ITI [3139], ALLAHABAD |
| 157 | CHANDRAKALI PRIVATE ITI [3143], ALLAHABAD |
| 158 | SHREE AADHAR PRIVATE ITI [3197], ALLAHABAD |
| 159 | M D MEMORIAL PRIVATE ITI [3199], ALLAHABAD |
| 160 | GULAB SINGH PRIVATE ITI [3226], ALLAHABAD |
| 161 | SHRI KRISHNA PRIVATE ITI [3232], ALLAHABAD |
| 162 | GLOBAL PRIVATE ITI [3252], ALLAHABAD |
| 163 | RAM KUBER PRIVATE ITI [3284],ALLAHABAD |
| 164 | SUSHMA SINGH SINGRAUR PRIVATE ITI [3290], ALLAHABAD |
| 165 | SHRI MOTILAL SINGH PRIVATE ITI [3341], ALLAHABAD |
| 166 | T T PRIVATE ITI [3368], ALLAHABAD |
| 167 | H R PRIVATE ITI [3369], ALLAHABAD |
| 168 | SHREE BALAJI PRIVATE ITI [3378], ALLAHABAD |
| 169 | BABU JANG BAHADUR YADAV PRIVATE ITI [3417], ALLAHABAD |
| 170 | SHIV PRIVATE ITI [3428], ALLAHABAD |
| 171 | NEW APEX PRIVATE ITI [3459], ALLAHABAD |
| 172 | INDRAKALI VIDYVATI PRIVATE ITI [3473], ALLAHABAD |
| 173 | SHAMBHAVI PRIVATE ITI [3491], ALLAHABAD |
| 174 | DAYARAM SHASTRI PRIVATE ITI [3510], ALLAHABD |
| 175 | R P SINGH PRIVATE ITI [3581], ALLAHABAD |
| 176 | A B M NEW PRIVATE ITI [3593], ALLAHABAD |