Aligarh ITI Result - 1st, 2nd, 3rd and 4th Semester
upiti.in | Updated:
Aligarh is one of the famous cities in northern state Uttar Pradesh and is the administrative headquarters of the Aligarh district. It is famous as Tala Nagari, because it is one of the biggest manufacturers of locks in the country and it is one of the major attractions of the city as well. The city is very much influenced by Muslim culture and traditions and is famous worldwide due Aligarh Muslim University (AMU) which is one of the most reputed universities in the India. The university offers more than 300 courses in both traditional and modern branches. It has a very good reputation and students from all corners of the world came here for higher education.
Apart from this the city also boasts some famous government and private colleges imparting higher education to the students. ACN College of Engineering and Management Studies, Aligarh Institute of Para-medical Sciences, Aligarh College of Engineering, Aligarh College of Pharmacy etc are few among many that offer modern education to the students. To understand the need and demand of technology the state has two Government Industrial Training Institutes (ITI's) in Koil and Atrauli and one private ITI at Anoopshahar Road, Aligarh that offers technical as well as non technical courses to the students. Minimum age to enrol in various technical as well as non technical courses is 14 years and students can enrol in different courses of duration 6 months, 1 year or 2 years according to their interest.
In the state of Uttar Pradesh Vyavasayik Pareeksha Parishad, Uttar Pradesh (VPPUP) is responsible for conducting the examination for admission to various ITI's in the state. In the state out of total 58 professional courses 28 are selected on the basis of examination and to get admission in rest 30 the marks of the students is the main criteria. To know more about courses and to get admission in them students can visit the official site www.vppup.in.
To know more about the courses, online admission to various courses in ITI's of Aligarh, important notification dates, results etc they can visit www.upiti.in which offers complete information to the students.

| S.N. | Category | Reservation |
| --- | --- | --- |
| 1 | अनुसूचित जाति (S.C.) के अभ्यर्थियों के लिए | व्यवसायवार एवं समस्त प्रवेश सीटों का 21 प्रतिशत। |
| 2 | अनुसूचित जनजाति (S.T.) के अभ्यर्थियों के लिए | व्यवसायवार एवं समस्त प्रवेश सीटों का 02 प्रतिशत। |
| 3 | अन्य पिछड़ा वर्ग (O.B.C.) के अभ्यर्थियों के लिए | व्यवसायवार एवं समस्त प्रवेश सीटों का 27 प्रतिशत। |
| Exam Name | Result |
| --- | --- |
| UP ITI Result 2022 - Official Site | Click Here |
| NCVT MIS ITI Result- Official Site | Click Here |
| NCVT MIS ITI Result- Official Site | Click Here |
| NCVT ITI Semester Exam Result 2021 Announced: News | Click Here |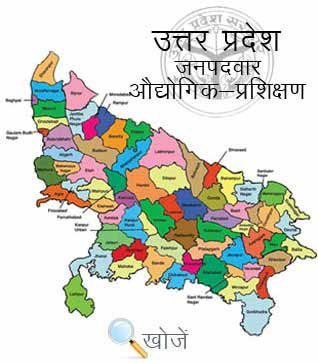 | S.N. | Colleges Name |
| --- | --- |
| 1 | Government ITI, Aligarh [003] |
| 2 | Government ITI, Atrauli, Aligarh [009] |
| 3 | Government ITI, Kol, Aligarh [171] |
| 4 | Khair Private ITI (Aligarh) [1016 ] |
| 5 | S C Sharma Private ITI [1017 ] - Aligarh |
| 6 | Bhavna Singh Private ITI Rajiv Nagar [1019] - Aligarh |
| 7 | Ammar Fatma Private ITI Dodhpur [1020 ] - Aligarh |
| 8 | Neelgiri Private ITI Ghanterbagh [1049 ] - Aligarh |
| 9 | National Private ITI [1051 ] - Aligarh |
| 10 | M.D Nagla Murari Sarsaul Private ITI [1055 ] - Aligarh |
| 11 | Chandrawati Private ITI Khair [1058 ] - Aligarh |
| 12 | Smt Laxmi Devi Private ITI Iglas Aligarh [1060 ] - Aligarh |
| 13 | S.S.Academy of Private ITI Education [1090 ] - Aligarh |
| 14 | Aligarh Private ITI [1105 ] - Aligarh |
| 15 | Applied Private ITI Gomat (Aligarh) [1119 ] - Aligarh |
| 16 | Gaurav Private ITI [1121 ] - Aligarh |
| 17 | Shri Kumar Sen Sharma Private ITI [1124 ] - Aligarh |
| 18 | Sh. Shyam Lal Singh Private ITI [1175 ] - Aligarh |
| 19 | Smt. Kalawati Private ITI [1176 ] - Aligarh |
| 20 | Maa Shish Kali (P) Private ITI ALAMPUR ALIGARH [1177] - Aligarh |
| 21 | Mini I.T.I R.V.I.C. Private ITI [1948 ] - Aligarh |
| 22 | Sai Private ITI [2309 ] - Aligarh |
| 23 | Gyan Private ITI [2316 ] - Aligarh |
| 24 | Isha Devi Memorial Private ITI [2319 ] - Aligarh |
| 25 | Vijay Mahavidhyalay Private ITI [1052] - Aligarh |
| 26 | K. K. Private ITI [1117] - Aligarh |
| 27 | Dr. Rathi Private ITI [2310] - Aligarh |
| 28 | Khema Private ITI [2312] - Aligarh |
| 29 | A. S. Private ITI [2314] - Aligarh |
| 30 | National Private ITI [2317] - Aligarh |
| 31 | Rashtriya Vidyalaya Inter College Private ITI [1018] - Aligarh |
| 32 | Shri K L Vaidya Private ITI [1050] - Aligarh |
| 33 | Ambesh Private ITI [2514] , Barola Bye Pass, Aligarh |
| 34 | Maya Deep Private ITI [2535], Raipur Dalpatpur, Atrauli, Aligarh |
| 35 | Shree Radha Rani Private ITI [2663], ALIGARH |
| 36 | Bauhare Hari Singh Private ITI [2723], ALIGARH |
| 37 | Mahalwar Academy of Higher Education Private ITI [2766], ALIGARH |
| 38 | Shanti Swaroop Mittal Private ITI [2858], ALIGARH |
| 39 | Krishna Private ITI [2923], ALIGARH |
| 40 | Raja Mahendra Pratap Private ITI [2947] Kidhora Ramghat,Aligarh |
| 41 | Ingraham Private ITI [3028], Ingraham Institute Campus Bana Devi G.T. Road, Aligarh |
| 42 | SRI SAI INSTITUTE OF PRIVATE ITI [3042], ALIGARH |
| 43 | C C S PRIVATE ITI [3061], ALIGARH |
| 44 | GAGAN PRIVATE ITI [3071], ALIGARH |
| 45 | JANHIT PRIVATE ITI [3095], ALIGARH |
| 46 | SHRI RADHA KRISHNA PRIVATE ITI [3091], ALIGARH |
| 47 | MAHALAXMI PRIVATE ITI [3129], ALIGARH |
| 48 | SIDDHARTH PRIVATE ITI [3151], ALIGARH |
| 49 | J P S PRIVATE ITI [3364], ALIGARH |
| 50 | MAA SHARDEY PRIVATE ITI [3367], ALIGARH |
| 51 | SHRI BALA JI PRIVATE ITI [3346], ALIGARH |
| 52 | CH. RAM SINGH PRIVATE ITI [3349], ALIGARH |
| 53 | MANDEEP PRIVATE ITI [3353], ALIGARH |
| 54 | SHREE RAJKUMAR SHASTRI PRIVATE ITI [3355], ALIGARH |
| 55 | C P S PRIVATE ITI [3379], ALIGARH |
| 56 | K S PRIVATE ITI [3426], ALIGARH |
| 57 | M S D PRIVATE ITI [3458], ALIGARH |
| 58 | C J S PRIVATE ITI [3460], ALIGARH |