Lucknow ITI Result - 1st, 2nd, 3rd and 4th Semester
upiti.in | Updated:
Lukhnow is a capital city of Uttar Pradesh. It is the eleventh most populous city in India and the largest city of Uttar Pradesh. It is very much influence by Shia Muslims Culture and Traditions and is fondly known worldwide as the City of Tehzeeb or the City of Nawabs. It's a multicultural city where people use different dialects, languages, and lifestyles with the literacy rate of 77.29 % which is the higher of state average 67.68%.
The education system in Lukhnow is well established. It has many reputed and high Standards Medical and Engineering Colleges, Management and Research Institutes, Universities, Schools and Professional Study Centers like Indian Institute of Management, Lucknow University, Central Drug Research Institute, Institute of Engineering and Technology and many more.
To understand the growing demand for technical skills in India, the state has five Government Industrial Training Institutes (ITI's) and sixty-three Private Industrial Training Institutes (ITI's) that offers technical courses to the aspirants of duration of 6 months to 12 years. Prerequisites for the courses range from 8th to 12th class pass. Upon completion of the training, trainees write the All India Trade Test (AITT). Successful candidates receive the National Trade Certificate (NTC).
Vyavasayik Pareeksha Parishad (www.vppup.in) is responsible for organizing the entrance examination for admission to various trade courses in ITI's. Students can visit online education portal www.upiti.in to get all necessary information regarding online downloading application forms, check their results, download admit cards or check important notifications dates etc.
| Exam Name | Result |
| --- | --- |
| UP ITI Result 2022 - Official Site | Click Here |
| NCVT MIS ITI Result- Official Site | Click Here |
| NCVT MIS ITI Result- Official Site | Click Here |
| NCVT ITI Semester Exam Result 2021 Announced: News | Click Here |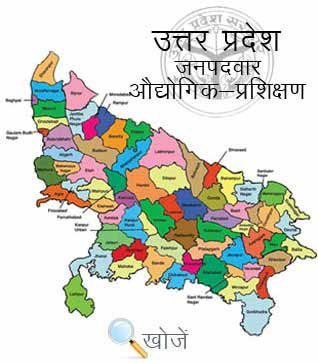 | S.N. | Colleges Name |
| --- | --- |
| 1 | Government ITI, World Bank Mahila, Lucknow [094] |
| 2 | Government ITI, Aliganj, Lucknow [081] |
| 3 | Government ITI, Charbagh, Lucknow [082] |
| 4 | Government ITI, Malihabad, Lucknow [214] |
| 5 | Government ITI, Mohanlalganj, Lucknow [215] |
| 6 | Nawal Private ITI [1330 ] - Lucknow |
| 7 | Maa Kamla Devi Shri Pitambara Vidyapeeth Private ITI [1335 ] - Lucknow |
| 8 | Indian Institute of Computer Learining [1229 ] - Lucknow |
| 9 | Pathways Education Private ITI [1233 ] - Lucknow |
| 10 | Lucknow City Private ITI [1241 ] - Lucknow |
| 11 | Swami Vivekanand Private ITI [1250 ] - Lucknow |
| 12 | Motilal Memorial Society Automobile Training Centre [ 1191 ] - Lucknow |
| 13 | Multi Media Institute of Inf. Technology [1196 ] - Lucknow |
| 14 | Holy Cross Vocational Private ITI [1197] Alambagh, Lucknow |
| 15 | Hazrat Dawood Private ITI, Ahmedabad [1205 ] - Lucknow |
| 16 | Unique Private ITI [1216 ] Indira Nagar, Lucknow |
| 17 | Amrapali Private ITI [1975 ] - Lucknow |
| 18 | Modern Private ITI [1976] - Lucknow |
| 19 | Motilal Memorial Society Private ITI [ 1978 ] - Lucknow |
| 20 | Chaturvedi Memorial Private ITI, [1984] - Lucknow |
| 21 | OM SARAN PRIVATE ITI [3240], LUCKNOW |
| 22 | SEVDIE PRIVATE ITI [3249], LUCKNOW |
| 23 | J K PRIVATE ITI [3406], LUCKNOW |
| 24 | MISSION PRIVATE ITI [3572], LUCKNOW |
| 25 | Microsoft Computer Centre Charbagh [1192 ] - Lucknow |
| 26 | Rajkiya Private ITI (Under DHSW) [1193 ] Bakshi Ka Talab, Lucknow |
| 27 | Unity Private ITI [1198 ] - Lucknow |
| 28 | Indian Institute of Computer Learning [1200 ] - Lucknow |
| 29 | M.A. Academy of Education Private ITI [1202 ] - Lucknow |
| 30 | AwadhITI [1203 ] - Lucknow |
| 31 | Unique Vocational Training Centre Shiv Nagar [1214 ] - Lucknow |
| 32 | Global Private ITI [1270 ] - Lucknow |
| 33 | Basant Lal Private ITI [1288 ] - Lucknow |
| 34 | Kusum Private ITI [1297 ] - Lucknow |
| 35 | GEETECH Private ITI [1329 ] - Lucknow |
| 36 | Sai Private ITI [1977 ] - Lucknow |
| 37 | Dalchandra Memorial Private ITI [1979] - Lucknow |
| 38 | Surya Pvt Private ITI [1982] - Lucknow |
| 39 | Seiko Private ITI [1940 ] - Lucknow |
| 40 | HIMALAYAN PRIVATE ITI [3432], LUCKNOW |
| 41 | LUCKNOW MISSION PRIVATE ITI [3188], LUCKNOW |
| 42 | Shashwat the Institute Paramedical & Nursing & Vocational Private ITI [2615] Amar Shaheed Path Sadar, Lucknow |
| 43 | Ronald Private ITI [2841], LUCKNOW |
| 44 | Satyabhama Private ITI [2383] - Lucknow |
| 45 | Seiko Private ITI [2816], LUCKNOW |
| 46 | Lucknow Modern Private ITI [2917], LUCKNOW |
| 47 | NEW LUCKNOW CITY PRIVATE ITI [3358], LUCKNOW |
| 48 | P. R. MEMORIAL PRIVATE ITI [3301], LUCKNOW |
| 49 | ASMA HUSAIN INSTT. OF FASHION TECHNOLOGY PRIVATE ITI [3134], LUCKNOW |
| 50 | Dr. B.R. Ambedkar Private ITI [2789], LUCKNOW |
| 51 | Saurabh Dummy Private ITI,[6010] - Lucknow |
| 52 | GCRC Private ITI,[2458] - Lucknow |
| 53 | Pretek Mahila Private ITI [1194] - Lucknow |
| 54 | Suncity Infocom Private ITI [1195] - Lucknow |
| 55 | Datatracks Computer Center Private ITI [1199] - Lucknow |
| 56 | UP Police Private ITI [1201] - Lucknow |
| 57 | Virendra Singh Memorial Private ITI [2435] - Lucknow |
| 58 | City Private ITI [1974] - Lucknow |
| 59 | R.D.S.J. Private ITI [1980] - Lucknow |
| 60 | Bhartiya Private ITI [1983] - Lucknow |
| 61 | Nitech Computer Education & Training Centre [1204 ] - Lucknow |
| 62 | Orbit Computer Educational Services [1206 ] - Lucknow |
| 63 | Computer Studies of India Private ITI [1217 ] - Lucknow |
| 64 | S.V.P Private ITI [1234 ] - Lucknow |
| 65 | Dr. B.R. ambedkar Private ITI [1246 ] - Lucknow |
| 66 | Mangalam Infotech Private ITI [1272 ] - Lucknow |
| 67 | Sushil Verma Memorial Private ITI [1276 ] - Lucknow |
| 68 | Indira Devi Jhagaru Prasad Private ITI [1285 ] - Lucknow |
| 69 | Ronald Private ITI [1302 ] - Lucknow |
| 70 | Lalsa Prasad Institute of Technical Education Pvt Private ITI [1321 ] - Lucknow |
| 71 | G.C. Private ITI [1981 ] - Lucknow |
| 72 | Ankerite Private ITI [1942 ] - Lucknow |
| 73 | Haider Private ITI [2346 ] - Lucknow |
| 74 | CHANDRA PRIVATE ITI [2624], LUCKNOW |
| 75 | HKT Private ITI [2568] Baghaman, Lucknow |
| 76 | Birendra Pratap Private ITI [2593] Chinhat, Lucknow |