Sultanpur ITI Admission, Admit Card, Entrance Exam and Result 2017
Sultanpur city is located in Uttar Pradesh, India. It's a part of Faizabad Division. Historical places are the main attractions of the city. The city has some of the best Teacher Training Institutes, Computer Education Training centers, Colleges etc. for the higher study to enhance their skills in their choicest fields. The main motive to open the ITI's or Industrial Training Institutes is to give technical and non-technical education to the students. Many Industries wants technically skilled manpower. Technical education gives great confidence and financial security to the students or the individual trade persons. Matriculation and age up to 14 years is the basic requirement to enroll in these courses. These courses are of 6 months one year and two year duration.
In the state of Uttar Pradesh Vyavasayik Pareeksha Parishad (www.vppup.in) conducts the entrance examination for admission to various courses in ITI's. Now 2 Govt. ITI's and 47 Private ITI's playing a big roll to reduce unemployment in the city.
To know more about the ITI's in Uttar Pradesh, online downloading of application forms, about results, counseling dates and other important notifications students can also visit www.upiti.in as well.
Sultanpur आई० टी० आई० प्रवेश 2017 हेतु ऑनलाइन आवेदन
Official Website- www.vppup.in Course Name: ITI Mode of application: Online
Who can apply?
Qualification: Only 10th Passed from state education boards.
Age Limitation: Minimum age is required to have 14 years.


Application Fee: Aspirants have to make payment Rs 250/- for GEN/OBC and Rs 100/- for reserved category(SC/ST) and aspirants after making payment, they will have login credential for registration.
How to Apply Online?
Applicant first needs to get UP ITI login and password from Sultanpur nearest ITI College for suitable amount as mentioned above. Now after collecting details, they need to access official website www.vppup.in and start their registration from academic qualification. Now submit details and make sure about information before submitting ITI application form online.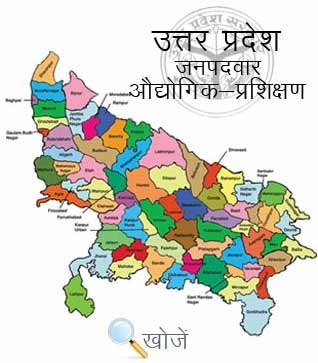 S.N.
ITI College Name in Sultanpur
Details

Govt College
1
GOVERNMENT ITI, SULTANPUR [107]
107
2
GOVERNMENT ITI, KADIPUR, SULTANPUR [112]
112
Private College
College Code
1
ABHAY PRIVATE ITI [28] - SULTANPUR
2028
2
ANAND SOFTECH PVT LTD PRIVATE ITI [1225 ] - SULTANPUR
1225
3
BARSATI MEMORIAL PRIVATE ITI [2024 ] - SULTANPUR
2024
4
BHAGWANDEEN SINGH PRIVATE ITI [1261 ] - SULTANPUR
1261
5
CENTRAL PRIVATE ITI [1223 ] RAHUL CHOURAHA, SULTANPUR
1223
6
CHANDRA SHEKHAR PRIVATE ITI [2476] - SULTANPUR
2476
7
DAN BAHADUR SINGH PRIVATE ITI [1239 ] - SULTANPUR
1239
8
GOVERDHAN PRIVATE ITI [1336 ] - SULTANPUR
1336
9
GURU SARAN PRIVATE ITI [2027 ] - SULTANPUR
2027
10
GURUKUL ACADEMY PRIVATE ITI [1237 ] - SULTANPUR
1237
11
HINDUSTANPRIVATE ITI [1221 ] BAHADURPUR, SULTANPUR
1221
12
JAGDISH PRASAD PRIVATE ITI [1291 ] - SULTANPUR
1291
13
KALI CHARAN RAMCHARAN PRIVATE ITI [1322 ] - SULTANPUR
1322
14
KAMAYANI PRIVATE ITI [2026 ] - SULTANPUR
2026
15
KAMLA PRASAD MISHRA PRIVATE ITI [1299 ] - SULTANPUR
1299
16
KESRI NANDAN PRIVATE ITI [1220] - SULTANPUR
1220
17
LATE JAI BAHADUR SINGH MEMORIAL PRIVATE ITI [1282 ] - SULTANPUR
1282
18
MAHA KAVI KALI DAS PRIVATE ITI [1294 ] - SULTANPUR
1294
19
MANIKA PRASAD PRIVATE ITI [2022 ] - SULTANPUR
2022
20
NARAYAN PRIVATE ITI [2029 ] - SULTANPUR
2029
21
NARAYAN PRIVATE ITI [2382] - SULTANPUR
2382
22
NARENDRA PRATAP SINGH PRIVATE ITI [1228 ] - SULTANPUR
1228
23
PT. BADRI NARAYAN PRIVATE ITI [1310 ] - SULTANPUR
1310
24
PT. BHAGAWTIDEEN DWIVEDI PRIVATE ITI [1345 ] - SULTANPUR
1345
25
PT. HARI RAM TIWARI PRIVATE ITI [1230 ] - SULTANPUR
1230
26
PT. MURLIDHAR TRIPATHI PRIVATE ITI [1338 ] - SULTANPUR
1338
27
PT. RAM CHARITRA MISHRA PRIVATE ITI [1243 ] - SULTANPUR
1243
28
R.D.S PRIVATE ITI [1251 ] - SULTANPUR
1251
29
R.K.D PRIVATE ITI [1244 ] - SULTANPUR
1244
30
RAM DUTTA MISHRA PRIVATE ITI [1290 ] - SULTANPUR
1290
31
RAM MILAN SINGH PRIVATE ITI [1324 ] PARASPATTI, SULTANPUR
1324
32
RAM PATI DEVI PRIVATE ITI [1274 ] - SULTANPUR
1274
33
RAM PHER SINGH PRIVATE ITI [1148 ] - SULTANPUR
1148
34
RAM PRATAP SHRIRAM PRIVATE ITI [1308 ] - SULTANPUR
1308
35
SHANTI SEVA PRIVATE ITI [1240 ] - SULTANPUR
1240
36
SHIV RADHEY SHYAM SINGH PRIVATE ITI [1331 ] - SULTANPUR
1331
37
SHRI RAM CHANDRA NARAYAN PRIVATE ITI [1226] - SULTANPUR
1226
38
SHYAM NARAYAN PRIVATE ITI [1306 ] - SULTANPUR
1306
39
SHYAM PRIVATE ITI [2379] - SULTANPUR
2379
40
SRI BALDEV SINGH PRIVATE ITI [2023 ] - SULTANPUR
2023
41
SRI RAJPATI SINGH PRIVATE ITI [1222 ] DEEHDHAGGUPUR, SULTANPUR
1222
42
SRI RAM MURAT SINIGH PRIVATE ITI [2025 ] - SULTANPUR
2025
43
SULTANPUR PRIVATE ITI [1312 ] - SULTANPUR
1312
44
SWANTANTRA SANGRAM SENANI SHRI SHIV KUMAR PANDEY MEMORIAL PRIVATE ITI [1280 ] - SULTANPUR
1280
45
TECHNO GROUP OF PRIVATE ITI [1316 ] - SULTANPUR
1316
46
TECHNO PRIVATE ITI [1227 ] - SULTANPUR
1227
47
YASHITA PRIVATE ITI [1304 ] - SULTANPUR
1304