Baghpat ITI Result - 1st, 2nd, 3rd and 4th Semester
upiti.in | Updated:
Baghpat is a famous town of NCR and Municipal Board in Baghpat district situated in western Uttar Pradesh. It is the administrative headquarters of Baghpat District located on the banks of river Yamuna and is just 52 Km from Meerut city. The town has an average literacy rate of 66% which is higher than the normal average of 59.5% with 82% of males and 58% of females are now literate.
To impart higher education to the youth Baghpat has some medical as well as engineering colleges like SPRC Degree College, Indradev College of Engineering and Technology, Aryabhatta Collge of Engineering and Technology along with some private management colleges like JagMohan Institute of Management and Technolgy , Om Sai Institute of Science and Technology etc are the prominent one.
The town also offer technical education to the youth and for this it has one Government Industrial Training institute at Khekra which offer diploma courses in both engineering as well as non engineering courses. The minimum age limit to enrol in these courses is 14 years and the minimum qualification is matriculation. Vyavasayik Pareekha Parishad in the state of Uttar Pradesh is responsible for conducting the entrance examination for admission to various courses in Industrial Training Institutions. The official site is www.vppup.in.
Students can also visit www.upiti.in which provides them all the necessary information about online admission, checking of result, counselling dates, courses details etc so that they get enrolled in their choicest courses.
Official Website- www.vppup.in
| S.N. | Category | Reservation |
| --- | --- | --- |
| 1 | अनुसूचित जाति (S.C.) के अभ्यर्थियों के लिए | व्यवसायवार एवं समस्त प्रवेश सीटों का 21 प्रतिशत। |
| 2 | अनुसूचित जनजाति (S.T.) के अभ्यर्थियों के लिए | व्यवसायवार एवं समस्त प्रवेश सीटों का 02 प्रतिशत। |
| 3 | अन्य पिछड़ा वर्ग (O.B.C.) के अभ्यर्थियों के लिए | व्यवसायवार एवं समस्त प्रवेश सीटों का 27 प्रतिशत। |
| Exam Name | Result |
| --- | --- |
| UP ITI Result 2022 - Official Site | Click Here |
| NCVT MIS ITI Result- Official Site | Click Here |
| NCVT MIS ITI Result- Official Site | Click Here |
| NCVT ITI Semester Exam Result 2021 Announced: News | Click Here |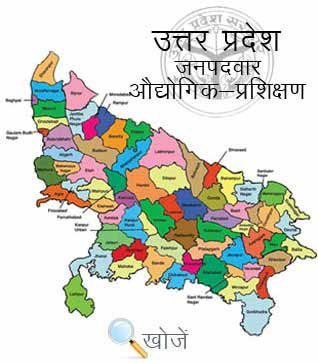 | S.N. | Colleges Name |
| --- | --- |
| 1 | Government ITI, Khekra, Baghpat [177] |
| 2 | Janta Vedic private ITI [1464 ] - Baraut Baghpat |
| 3 | Rajput Rawa Private ITI, Binoli Road, Baraut (Baghpat )[1465 ] - Bagpat |
| 4 | ITI Rohilla Global Foundation [1467 ] Barnawa - Bagpat |
| 5 | Bhartiya Rishikul Private ITI [1468 ] - Bagpat |
| 6 | Baghpat Private ITI Bamnauli Baraut Budhana Road [1469 ] - Bagpat |
| 7 | B.S Private ITI Chini Mill Ramala [1470 ] - Bagpat |
| 8 | Adarsh Private ITI KIRTHAL [1474 ] - Bagpat |
| 9 | Shri K.S. Private ITI [1551 ] - Bagpat |
| 10 | Rammi Devi Mahila Private ITI [1572 ] - Bagpat |
| 11 | Rohilla Private ITI [2146] - Bagpat |
| 12 | Hazari Lal Memorial Private ITI [1466] - Bagpat |
| 13 | Babu Jaipal Singh Private ITI [2703], BAGPAT |
| 14 | Dr. S.N. Private ITI [2710], BAGPAT |
| 15 | Deep Private ITI [2792], BAGPAT |