Ballia ITI Result - 1st, 2nd, 3rd and 4th Semester
upiti.in | Updated:
Ballia is a city and a municipal board in the Indian state of Uttar Pradesh. It is situated in the easternmost part of the state and share borders with Bihar. The city lies at the junction of two major rivers, the Ganges and the Ghaghara. It is situated at a distance of 140 Km from Varanasi another popular city of the state. Its primary local language is Bhopuri which is a dialect of Hindi. Due to the significance contribution to the Indian Independence Movement, the state is also known as Bagi Ballia.
The city has quite high literacy rate. According to the census of 2011, the literacy rate recorded over here is 83.33%. It has several reputed colleges that provide higher education to the youth. Some prominent one includes MaaKasturi Devi Degree College, Kisan P.G College, Dooja Devi Mahavidyalaya, Gandhi Mahavidyalaya etc are few among many imparting graduation and post graduation level courses to the students. To impart technical skills to the youth so that they can become skilled workers in future and earn handsomely the town has a Government Industrial Training Institute at Rasra district of Ballia.
Vyavasayik Pareekha Parishad in the state of Uttar Pradesh is responsible for conducting the entrance examination for admission to various engineering and non engineering courses in Industrial Training Institutions. Its official site is www.vppup.in. Apart from this students can also visit www.upiti.in which provides them all the necessary information regarding online admission, checking of result, counselling dates, courses details etc so that they get enrolled in their choicest course.
Ballia आई० टी० आई० प्रवेश 2018 हेतु ऑनलाइन आवेदन
| Exam Name | Result |
| --- | --- |
| UP ITI Result 2022 - Official Site | Click Here |
| NCVT MIS ITI Result- Official Site | Click Here |
| NCVT MIS ITI Result- Official Site | Click Here |
| NCVT ITI Semester Exam Result 2021 Announced: News | Click Here |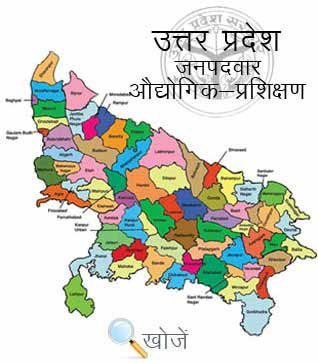 | S.N. | Colleges Name |
| --- | --- |
| 1 | Government ITI, Ballia [124] |
| 2 | Government ITI, Rasra, Ballia [125] |
| 3 | Government ITI, Ibrahimabad, Ballia [126] |
| 4 | Government ITI, Nawanagar, Ballia [127] |
| 5 | Government ITI, Siyar, Ballia [236] |
| 6 | Birja Singh Memorial Private ITI [1682 ] - Ballia |
| 7 | Sabhapati Singh Private ITI [1685 ] - Isari Salempur Ballia |
| 8 | Karpoori Thakur Dhanushdhari Private ITI [1691 ] - Ballia |
| 9 | Ganpati Private ITI, [1692 ] - Ballia |
| 10 | D.S Memorial Private ITI [1694 ] - Ballia |
| 11 | Maa Prabhawati Gramin Private ITI [1706 ] - Ballia |
| 12 | S.S Private ITI [1714 ] - Ballia |
| 13 | Kusum Private ITI [1717 ] - Ballia |
| 14 | Nehru Private ITI Garwar Ballia [1718 ] - Ballia |
| 15 | Chandra Shekhar Azad Private ITI [1719 ] - Ballia |
| 16 | Kalpanath Private ITI [1742 ] - Ballia |
| 17 | Shubhawati Devi Private ITI [1767 ] - Ballia |
| 18 | Sant Yatinath Private ITI [1774 ] - Ballia |
| 19 | Shri Lallanlal Shrivastava (S.L.S.) Private ITI [1785] - Bansdih, Ballia |
| 20 | Ram Cheej Private ITI [1788 ] - Ballia |
| 21 | Sai Baba Private ITI [1789 ] - Ballia |
| 22 | Surmani Devi Memorial Private ITI [1795 ] - Ballia |
| 23 | B.R.S Private ITI [1817 ] - Ballia |
| 24 | Dr. Ram Manohar Lohiya Private ITI [1824 ] - Ballia |
| 25 | Rajiv Gandhi Yuva Private ITI [1838 ] - Ballia |
| 26 | Muskan Private ITI. [1847] - Harpur Nai Basti, Ballia |
| 27 | R.N.S Memorial Private ITI [1868 ] - Ballia |
| 28 | Brajesh Unique Private ITI [1871 ] - Ballia |
| 29 | Bajarang Private ITI [1886 ] - Ballia |
| 30 | Neelam Audhogik Prashikshan Kendra Private ITI [1973 ] - Ballia |
| 31 | Aman Private ITI [2122 ] - Ballia |
| 32 | Pandit Shivanand Audhogik Prashikshan Kendra [2124 ] - Ballia |
| 33 | Maa Katyani Private ITI [2126 ] - Ballia |
| 34 | Brij Shyam Private ITI [2338 ] - Ballia |
| 35 | Rashtra Nayak Chandra Shekhar Private ITI [1671] - Ballia |
| 36 | Yogendra Nath Private ITI [1780] - Ballia |
| 37 | Smt Fulehra Smarak Private ITI [2125] - Ballia |
| 38 | Shivanand Private ITI [2393] - Ballia |
| 39 | Gyanti Devi Pvt Private ITI, [2339] - Ballia |
| 40 | Neelam Private ITI [2123] - Ballia |
| 41 | Swami Vivekanand Private ITI [2544], Badagaon Maniyar Bansdih, Balia |
| 42 | Kakashamlal Private ITI [2620], Pachandrha Taribadagaon, Balia U.P. |
| 43 | Navodaya Private ITI [2628],Tilauliy,Ballia |
| 44 | Bharti Private ITI [2664], BALLIA |
| 45 | Vijay Private ITI [2804], BALLIA |
| 46 | Muskan Private ITI [2836], BALLIA |
| 47 | New Ramchij Private ITI [2838], BALLIA |
| 48 | K.D. Singh Private ITI [2863], BALLIA |
| 49 | Lilawati Devi Private ITI [2903], BALLIA |
| 50 | Arvind Private ITI [2948] Shivdhari Keshar Nagar Barich, Ballia |
| 51 | Kaushal Vikas Private ITI [2971] , Kamata Kunj Barebojh Jam, Ballia |
| 52 | Shri Nehru Private ITI [2979] , Garwar, Ballia |
| 53 | Surya Private ITI [2980] , Gothawa, Gothai,Ballia |
| 54 | Manju Memorial Private ITI [2981] , Pipra khurd Manpur Chitbaragaon , Ballia |
| 55 | MAA MADHURI PRIVATE ITI [3077], BALLIA |
| 56 | TH. VISHNU DEV SINGH PRIVATE ITI [3136], BALLIA |
| 57 | S T S PRIVATE ITI [3153], BALLIA |
| 58 | PRANJAL PRIVATE ITI [3189], BALLIA |
| 59 | MD. MUNNE RAZA PRIVATE ITI [3339], BALLIA |
| 60 | M K PRIVATE ITI [3340], BALLIA |
| 61 | R N PRIVATE ITI [3389], BALLIA |
| 62 | SHREE YOGENDRA NATH PRIVATE ITI [3396], BALLIA |
| 63 | NEW KUSUM PRIVATE ITI [3397], BALLIA |
| 64 | SHIV LAKSHMI PRIVATE ITI [3415], BALLIA |
| 65 | SRI NIWAS PRIVATE ITI [3526], BALLIA |
| 66 | GOPAL PRIVATE ITI [3590], BALLIA |