Banda ITI Result - 1st, 2nd, 3rd and 4th Semester
upiti.in | Updated:
Banda is a city and a municipal board in Banda district in the state of Uttar Pradesh. It lies on the south of Yamuna River in the Bundelkhand region of the state. It is the administrative headquarters of the Banda district and is well connected with a good network of highways and rail network. It is quite famous for its shajar stone which is used in jewellery making. It is also quite famous for its temples and forts like Maheshwari Devi Temple, Khartri Pahar, Kalinjar Fort, Four Stone Pillar, Bamdev Temple etc.
In terms of literacy rate the city has a high literacy rate which is 82.05% and is decked with good higher educational institutions like Government Medical College, Kali Charan Nigam Institute of Technology, Band University of Agriculture and Technology, Government Engineering College etc which offers higher education to the students in various disciplines. The city also boasts one Government Industrial Training Institute and KCNIT Private Industrial Training Institute that offer technical as well as non technical education to the students for their better future.
Vyavasayik Pareekha Parishad in the state of Uttar Pradesh is responsible for conducting the entrance examination for admission to various engineering and non engineering courses in Industrial Training Institutions. The basic qualification to enrol in various courses is matriculation and the minimum age is 14 years. To get more information about it students can visit its official site www.vppup.in. Apart from this, students can also visit www.upiti.in which provides them all the necessary information regarding online admission, checking of result, counselling dates, course details etc to get admission in their choicest course.
| Exam Name | Result |
| --- | --- |
| UP ITI Result 2022 - Official Site | Click Here |
| NCVT MIS ITI Result- Official Site | Click Here |
| NCVT MIS ITI Result- Official Site | Click Here |
| NCVT ITI Semester Exam Result 2021 Announced: News | Click Here |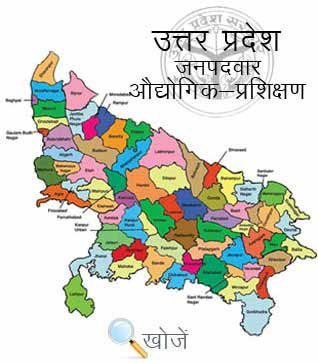 | S.N. | Colleges Name |
| --- | --- |
| 1 | Government ITI, Banda [057] |
| 2 | Government ITI, Bansi, Banda [305] |
| 3 | Government ITI, Motihari, Banda [306] |
| 4 | GITI, Baberu, Banda [420] |
| 5 | Vishwanath Private ITI [1396 ] - Banda |
| 6 | M.S.D Private ITI [1397 ] - Banda |
| 7 | Chhedi Lal Singh Singrapur Private ITI [1443 ] - Banda |
| 8 | OM Private ITI [2619], Majeewansani , Post-Bisandi, Banda |
| 9 | KCNIT Private ITI[2633],KCNIT Campus, Naraini road, Banda |
| 10 | Adarsh Private ITI [2814], BANDA |
| 11 | BHAGAWAT SINGH SINGHRAUR AUDHAUGIK PRASHIKSHAN KENDRA PRIVATE ITI [3079], BANDA |