Barabanki ITI Result - 1st, 2nd, 3rd and 4th Semester
upiti.in | Updated:
Barabanki district is one of the four districts of Faizabad Division lies in the heart of Awadh region of north Indian state Uttar Pradesh. It is the administrative headquarters of Barabanki district and lies at a distance of 29 Km from the capital city Lucknow. The city possesses a rich cultural heritage and since its inception it has been renowned for numerous saints and ascetics, sanctum, sanctorum who had motivated the people through their messages.
The city which is famous for its intellectuals boasts some of the best degree, medical and research colleges such as Eram College, Melaraiganj, Eram Vidyalaya, Sant Kavi Baba Baijnath Governmnet P.G College, Harakh, Institute of Environment and Management, Jahangirabad Institute of Technology, Chandra Dental College and Hospital, Sagar Institute of Technology and Management etc. are few among many that offers various degree courses to the students.
The city also has two government Industrial Training Institutes one at Mahu Mau Jehaagirabad Rai Road and another at Nawabganj along with few private ITI's namely Dropadi Krishna Private Industrial Training Institute, National Raj Private ITI, Chandra Private ITI etc that offers various technical and non technical diploma courses to students of duration from 6 months to 2 years.
To get admission to various courses students need to clear the entrance examination conducted by Vyavasayik Pareeksha Parishad, Uttar Pradesh (VPPUP) with the official website www.vppup.in. Students can also visit the online education portal www.upiti.in which offers complete information to the students such as online admission, checking of results, counselling dates and other important notifications etc.
| Exam Name | Result |
| --- | --- |
| UP ITI Result 2022 - Official Site | Click Here |
| NCVT MIS ITI Result- Official Site | Click Here |
| NCVT MIS ITI Result- Official Site | Click Here |
| NCVT ITI Semester Exam Result 2021 Announced: News | Click Here |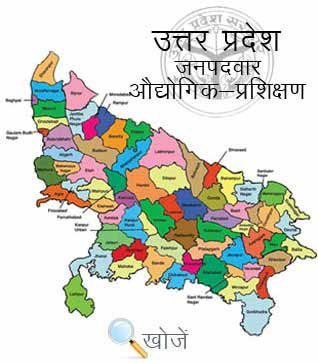 | S.N. | Colleges Name |
| --- | --- |
| 1 | Government ITI, Barabanki[111] |
| 2 | Government ITI, Nawabganj, Barabanki [226] |
| 3 | Government ITI, Fatehpur, Barabanki [227] |
| 4 | Government ITI, Siraouli Gauspur,Barabanki [462] |
| 5 | Government ITI, Banikodar,Barabanki [463] |
| 6 | Addwait Mahila Audyogik Evam Shilpa Kala Shikshan Kendra [1209 ] - Barabanki |
| 7 | HWA Shah Educational & Technical Private ITI [1210 ] - Barabanki |
| 8 | Draupdi-Krishna Private ITI [1235 ] - Barabanki |
| 9 | Bhartiya Private ITI [1258 ] - Barabanki |
| 10 | Guru Prasad Memorial Private ITI [1295 ] - Barabanki |
| 11 | Chandra Private ITI [1301 ] - Barabanki |
| 12 | National Private ITI [1328 ] - Barabanki |
| 13 | Sainath Private ITI [1340 ] - Barabanki |
| 14 | JBS Private ITI [1969 ] - Barabanki |
| 15 | Gokaran Narvadeshwar Private ITI [2030 ] - Barabanki |
| 16 | National Raj Private ITI [2031] - Barabanki |
| 17 | Parijat Private ITI [2386] - Barabanki |
| 18 | S.N.S. PRIVATE ITI [2621],BARABANKI |
| 19 | DR, PARMOD KUMAR SINGH PRIVATE ITI [2622], BARABANKI |
| 20 | Baba Pitambar Das Private ITI [2907], BARABANKI |
| 21 | Avadh Private ITI [3023], Asaini Road Lucknow Faizabad Highway, Barabanki |
| 22 | B. S. PRIVATE ITI [3385], BARABANKI |
| 23 | MANPURIYA PRIVATE ITI [3442], BARABANKI |