Bareilly ITI Result - 1st, 2nd, 3rd and 4th Semester
upiti.in | Updated:
Bareilly is a city in Bareilly district in northern Indian state of Uttar Pradesh. It is located on the banks of Ramganga and is the capital of the Bareilly division and the geographical region of Rohilkhand. It is also known by the name of Nath Nagri known for the four Shiva temples located in the four corners of the region. The city also boasts art and cultural organizations, art galleries and theatres.
With large number of professional institutes the city is an educational hub and has various famous universities, and research institutes like M.J.P Rohilkhand University, the Indian Veterinary Research Institutes (IVRI) and the Central Avian Research Institutes (CARI) etc are few among many. The people of the region are well aware of the value of technical education and thus it has one Government Industrial Training Institute at Civil Lines and Narayan Industrial Training Center at Nawabganj that offers various job oriented technical and non technical diploma courses to the students. The basic qualification to enrol in these courses is matriculation and the minimum age is 14 years.
To get admission students need to clear the entrance examination conducted by Vyavasayik Pareeksha Parishad, Uttar Pradesh (VPPUP). The official website is www.vppup.in. Apart from this students can also visit www.upiti.in which offers complete information such as downloading of application form, counselling dates, admit card, result and other important notification dates etc.
| Exam Name | Result |
| --- | --- |
| UP ITI Result 2022 - Official Site | Click Here |
| NCVT MIS ITI Result- Official Site | Click Here |
| NCVT MIS ITI Result- Official Site | Click Here |
| NCVT ITI Semester Exam Result 2021 Announced: News | Click Here |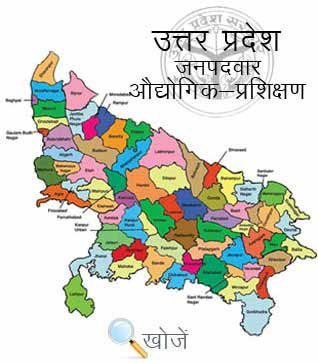 | S.N. | Colleges Name |
| --- | --- |
| 1 | Government ITI, Collectorganj, Bareilly [031] |
| 2 | Government ITI, Aonla, Bareilly [032] |
| 3 | Government ITI, Civil Line, Bareilly [033] |
| 4 | Government ITI, World Bank Mahila, Bareilly [037] |
| 5 | Government ITI, Faridpur, Bareilly [189] |
| 6 | Government ITI, Baheri, Bareilly [190] |
| 7 | Government ITI, Sidhauli Meerganj,Bareilly [470] |
| 8 | Kalawati Mini Private ITI [1036 ] - Bareilly |
| 9 | Bankey Behari Tech. Education Centre Private ITI [1038 ] - Bareilly |
| 10 | Dr. Sushila Girish Private ITI [1039 ] - Bareilly |
| 11 | Narayan Private ITI Pilibhit Road [1040 ] - Bareilly |
| 12 | Vidya Private ITI [1041 ] - Bareilly |
| 13 | Shiv Shanker Private ITI [1059 ] - Bareilly |
| 14 | Khusro Private ITI [1084 ] - Bareilly |
| 15 | Indian Private ITI, Saithal [1088]- Bareilly |
| 16 | Ishwari Prasad Memorial Private ITI [1102 ] - Bareilly |
| 17 | Shri Ram Rakshpal Sharma Private ITI [1103 ] - Bareilly |
| 18 | Shri Sai Private ITI [2253 ] - Bareilly |
| 19 | Shri Ram Chandra Smarak Private ITI [2257 ] - Bareilly |
| 20 | Anubis Private ITI [2258 ] - Bareilly |
| 21 | Aakash Private ITI [2260 ] - Bareilly |
| 22 | Rohilkhand Private ITI [2358] - Bareilly |
| 23 | Mehra Infosys Private ITI [1037] - Bareilly |
| 24 | Asian Private ITI [2255] - Bareilly |
| 25 | Swami Somnath Private ITI [2612], Shahpura Manpur Baheri, Barelly |
| 26 | RADHA KRISHAN PRIVATE ITI [2642], Bareilly |
| 27 | DEVI BHOOMI PRIVATE ITI [2656], BAREILLY |
| 28 | Swami Vivekanand Private ITI [2675], BAREILLY |
| 29 | Sardar Patel Private ITI [2755], BAREILLY |
| 30 | SRI CHITRAGUPT PRIVATE ITI [3073], BAREILLY |
| 31 | BHARAT PRIVATE ITI [3144], BAREILLY |
| 32 | KAILASH GANGA MEMORIAL PRIVATE ITI [3309], BAREILLY |
| 33 | FOCUS PRIVATE ITI [3420], BAREILLY |
| 34 | PRIYA DARSHI ACADEMY PRIVATE ITI [3395], BAREILLY |