Deoria ITI Result - 1st, 2nd, 3rd and 4th Semester
upiti.in | Updated:
Deoria is one of the famous districts of Uttar Pradesh is a part of Gorakhpur Division and is a headquarters as well. The district came into existence on 16th March 1946. Deoria means the place where there are temples. The city has good educational institutes and infrastructural facilities and has a literacy rate of 73.53%.
To acknowledge the value of technical education especially in terms of providing skilled manpower the country now has a total of 11,964 Industrial Training Institutions out of which 2284 are Government and 9680 are private in all the states. Training is provided in 126 trades including engineering and non engineering with the duration of minimum 6 months to 1 year. In the state of Deoria there are 4 Government ITI's and 6 private industrial training institutions.
Mainly ITI's focus is towards imparting 70% skills and 30% theory. In the state of Uttar Pradesh Vyavasayik Pareeksha Parishad, (VPPUP) is responsible for conducting the entrance examination for admission to various ITI's in the state. Its official website is http://www.vppup.in. The basic qualification to get admission to various courses is matriculation and the minimum age requirement is 14 years. Students can also visit the education portal of www.upiti.in which offers comprehensive and updated information about examination date, important notifications, counselling date, online downloading of application form etc. to save their valuable time.
| Exam Name | Result |
| --- | --- |
| UP ITI Result 2022 - Official Site | Click Here |
| NCVT MIS ITI Result- Official Site | Click Here |
| NCVT MIS ITI Result- Official Site | Click Here |
| NCVT ITI Semester Exam Result 2021 Announced: News | Click Here |

Warning: include_once(ads/midle_link_adsCopy.php): failed to open stream: No such file or directory in /home/kms6zz9ypv3o/public_html/www.upiti.in/deoria.php on line 27

Warning: include_once(): Failed opening 'ads/midle_link_adsCopy.php' for inclusion (include_path='.:/opt/alt/php74/usr/share/pear') in /home/kms6zz9ypv3o/public_html/www.upiti.in/deoria.php on line 27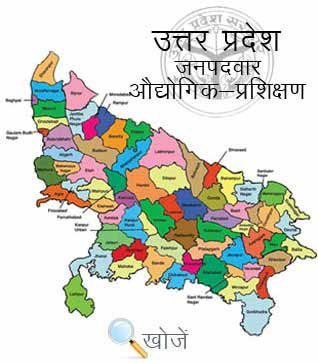 | S.N. | Colleges Name |
| --- | --- |
| 1 | A.Y.T. Private ITI ,[2443] - Deoria |
| 2 | Kalpnath Rai Private ITI [2179 ] - Deoria |
| 3 | R. P. S. Private ITI [2181] - Deoria |
| 4 | Bahadur Yadav Memorial Private ITI [2183 ] - Deoria |
| 5 | B.N. Private ITI [2784], DEORIA |
| 6 | Prakash Private ITI [2743], DEORIA |
| 7 | Radha Raman Private ITI [2716], DEORIA |
| 8 | Maa Vaishno Maa sita Private ITI [2899], DEORIA |
| 9 | BN SHUKLA PRIVATE ITI [3101], DEORIA |
| 10 | Dhanushdhari Mani Private ITI [2904], DEORIA |
| 11 | Anari Devi Private ITI [2805], DEORIA |
| 12 | SANWARI DEVI PRIVATE [2658], DEORIA |
| 13 | Late R. S. Lal Private ITI [2411] - Deoria |
| 14 | A.Y.T. Private ITI,[2424] - Deoria |
| 15 | Purvanchal Private ITI [1786 ] - Deoria |
| 16 | JANAK DULARI GORI SHANKAR PRIVATE ITI [3439], DEORIA |
| 17 | NAIN KUMARI JAGAT NARAYAN SINGH PRIVATE ITI [3440], DEORIA |
| 18 | J P PATEL PRIVATE ITI [3457], DEORIA |
| 19 | SRI PANDIT SRI KRISHAN UPADHYAY PRIVATE ITI [3498], DEORIA |
| 20 | NAND LAL SHARMA PRIVATE ITI [3058], DEORIA |
| 21 | PRATIMA DEVI PRIVATE ITI [3060], DEORIA |
| 22 | SANTRAM B A PRIVATE ITI [3594], DEORIA |
| 23 | OM SHRI SAI KRIPA PRIVATE ITI [3508], DEORIA |
| 24 | SHUBH NARAYAN PRIVATE ITI [3483], DEORIA |
| 25 | ACHARYA PRIVATE ITI [3494], DEORIA |
| 26 | Smt. Tara Devi Private ITI [2757], DEORIA |
| 27 | Shri Dayashankar lal Private ITI [2671], DEORIA |
| 28 | Rameshwar Private ITI [2672], DEORIA |
| 29 | A.N. Singh Memorial Private ITI[2588]- Deoria |
| 30 | Kamla Devi Private ITI [2436] - Deoria |
| 31 | Ram Prasad Singh Private ITI ,[2440] - Deoria |
| 32 | SHRI ARVIND PRIVATE ITI [3057], DEORIA |
| 33 | TRIVENI SINGH DEVRAJI DEVI PRIVATE ITI [3059], DEORIA |
| 34 | DEVBALI SINGH PRIVATE ITI [3062], DEORIA |
| 35 | RAJEEV SHUKLA MEMORIAL PRIVATE ITI [3130], DEORIA |
| 36 | MAA GANGOTRI RAJMATI SMARAK PRIVATE ITI [3135], DEORIA |
| 37 | CAREER DEVELOP PRIVATE ITI [3147], DEORIA |
| 38 | LAXMI PRASAD MISHRA PRIVATE ITI [3137], DEORIA |
| 39 | PANKAJ YADAV MEMORIAL PRIVATE ITI [3281], DEORIA |
| 40 | Awadh Nath Singh Memorial Trust Private ITI [1919 ] - Deoria |
| 41 | Lalita Devi Dharam Dev Singh Private ITI [2176 ] - Deoria |
| 42 | Michel Faraday Private ITI [2171 ] - Deoria |
| 43 | Hriday Narayan Singh Private ITI [1878 ] - Deoria |
| 44 | Deoria Private ITI [1809 ] - Deoria |
| 45 | Awadh Nath Singh Memorial Private ITI [1792 ] - Deoria |
| 46 | Tapani Private ITI [1654 ] - Deoria |
| 47 | Murat Narayan Rao Private ITI [1700 ] - Deoria |
| 48 | Government ITI, Lilapur Block, Baitalpur, Deoria [239] |
| 49 | Government ITI, Gauri Bazar, Deoria [240] |
| 50 | GITI, Barhaj, Deoria [439] |
| 51 | GITI, Bhatpar Rani, Deoria [440] |
| 52 | Government ITI, Salempur, Deoria [156] |
| 53 | Government ITI, Deoria [152] |