Faizabad ITI Result - 1st, 2nd, 3rd and 4th Semester
upiti.in | Updated:
Faizabad city, Uttar Pradesh is the administrative headquarters of Faizabad district with an average literacy rate of 84.03%. The city has a famous Dr. Ram Manohar Lohia Avadh University and Narendra Dev University of Agriculture and Technology. It has countless English medium schools and others modern study centers as well. Many Industries wants technically skilled manpower to reduce unemployment and provide technical skills to the industries in country.
Government of India has opened ITI's or Industrial Training Institutes in each and every district to provide technical and non-technical education to the students. Faizabad also has 2 Govt. ITI's and 73 Private ITI's. They are the post-secondary schools constituted under DGET to equip students with variety of technical skills. Vyavasayik Pareeksha Parishad (www.vppup.in) Uttar Pradesh is responsible for conducting the entrance examination for admission to various courses in ITI's. Students can also visit online education portal www.upiti.in as well which provides them all necessary information regarding online downloading of application forms, results, counseling dates etc.
The courses are of duration of 6 months to 2 years. Mandatory age is 14 years and matriculation is the basic qualification to join these various trades in ITI's. After completing ITI, the tradesman can go for Apprenticeship Training as well for which they are paid.
| Exam Name | Result |
| --- | --- |
| UP ITI Result 2022 - Official Site | Click Here |
| NCVT MIS ITI Result- Official Site | Click Here |
| NCVT MIS ITI Result- Official Site | Click Here |
| NCVT ITI Semester Exam Result 2021 Announced: News | Click Here |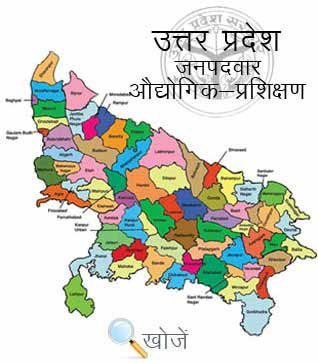 | S.N. | Colleges Name |
| --- | --- |
| 1 | Government ITI, FAIZABAD[101] |
| 2 | GITI, Rudauli, Faizabad [429] |
| 3 | Government ITI, Sohawal, Faizabad [222] |
| 4 | Janak Dulari Private ITI [2348 ] - Faizabad |
| 5 | Gramodaya Private ITI [2378] - Faizabad |
| 6 | Late Shri Jang Bahadur Singh Private ITI,[2448] - Faizabad |
| 7 | Maharaja Private ITI ,[2456] - Faizabad |
| 8 | Ramsumair Private ITI [2381] - Faizabad |
| 9 | Late Sri R. N. Lal Pvt.ITI[2957] Devlaha Jana Bazar,Faizabad |
| 10 | Ram Janki Private ITI [2867], FAIZABAD |
| 11 | Janaklali Private ITI [2021 ] - Faizabad |
| 12 | Shiveshakti Private ITI [2021] - Faizabad |
| 13 | Smt. Vimla Singh Private ITI, [1998 ] - Faizabad |
| 14 | Jhunjhunwala Private ITI [2001 ] - Faizabad |
| 15 | Anuradha Private ITI [2008 ] - Faizabad |
| 16 | Ram Manohar Private ITI [2012 ] - Faizabad |
| 17 | Krishna Private ITI [2013 ] - Faizabad |
| 18 | Professor K.K.Yadav Private ITI [1256 ] - Faizabad |
| 19 | S. D. Private ITI [1262] - Faizabad |
| 20 | Pt. Haridas Private ITI [1264 ] - Faizabad |
| 21 | Dr. Badami Harihar Private ITI [1278 ] - Faizabad |
| 22 | TULSA DEVI PRIVATE ITI [3098], FAIZABAD |
| 23 | KESAV DAS PRIVATE ITI [3080], FAIZABAD |
| 24 | Krishna Private ITI [1996 ] - Faizabad |
| 25 | Karma Private ITI [2004 ] - Faizabad |
| 26 | Rajpati Private ITI [2006 ] - Faizabad |
| 27 | Humaida Private ITI - Faizabad |
| 28 | Pt. Ambika Prasad Kamla Devi Private ITI [2009 ] - Faizabad |
| 29 | Nav Jyoti Private ITI [2014 ] - Faizabad |
| 30 | Deen Dayal Private ITI [2015 ] - Faizabad |
| 31 | Shri Krishna Private ITI [2022] - Faizabad |
| 32 | Prabha Private ITI [1275 ] - Faizabad |
| 33 | Gyan Private ITI [1263 ] - Faizabad |
| 34 | Bhanumati Private ITI [1266 ] - Faizabad |
| 35 | Pandit Rampragat Dubey Private ITI [1269 ] - Faizabad |
| 36 | Rameshwar Singh Private ITI [1248 ] - Faizabad |
| 37 | Ch. Charan Singh Private ITI [1259 ] - Faizabad |
| 38 | H L Private ITI [1318] - Faizabad |
| 39 | Goshwami Dukhu Baba Private ITI [1320 ] - Faizabad |
| 40 | Jugunu Singh Private ITI [2349 ] - Faizabad |
| 41 | Gramodaya Private ITI [2335] - Faizabad |
| 42 | Tara Private ITI [2589], Rath haweli Sadar, Faizabad |
| 43 | Krishna Private ITI[2590], Faizabad Sadar, Faizabad |
| 44 | Gazi Sarkar Private ITI [2609] Allahabad Road, Faizabad |
| 45 | Shri Vijay Krishna Private ITI [2732], FAIZABAD |
| 46 | BABA HARISHANKAR SINGH PRIVATE ITI [3097], FAIZABAD |
| 47 | SDLM PRIVATE ITI [3126], FAIZABAD |
| 48 | ICHCHHA RAM SINGH PRIVATE ITI [3133], FAIZABAD |
| 49 | Jasraj Private ITI [1997] - Faizabad |
| 50 | Sri Ram Lagan Chandra Bali Private ITI [2011] - Faizabad |
| 51 | Wits Private ITI [2016] - Faizabad |
| 52 | Deva Private ITI,[2447] - Faizabad |
| 53 | Surya Dev Private ITI [1951] - Faizabad |
| 54 | Shekhar Private ITI [2537], Khandaasa, Faizabad |
| 55 | Kaushailya Devi Smarak Private ITI [2585],Ram Nagar Amawa Sufi, Faizabad |
| 56 | Saheed Ashfar Ullah Private ITI [2573] Khojanpur ,FAIZABAD |
| 57 | Shivpujan Private ITI [2778], FAIZABAD |
| 58 | Shreemati Dhanpata Mauraya Private ITI [2845], FAIZABAD |
| 59 | Sankat Mochan Private ITI [3007], Raswada, Baron, Faizabad |
| 60 | Pandit Mishri Lal Ramraji Private ITI [2998], Malikpur Dabhasemar, Faizabad |
| 61 | SRI RAM CHANDRA PRIVATE ITI [3257], FAIZABAD |
| 62 | Chintamani Smark Private ITI [1293 ] - Faizabad |
| 63 | Smt. Geeta Tiwari Private ITI [1286 ] - Faizabad |
| 64 | Jaya Nand Private ITI [1260 ] - Faizabad |
| 65 | Netaji Subhash Chandra Bose Private ITI [1265 ] - Faizabad |
| 66 | Awadh Kishan Private ITI [1281 ] - Faizabad |
| 67 | Satya Prabha Private ITI [1315 ] - Faizabad |
| 68 | Jaspata Devi Private ITI [1319 ] - Faizabad |
| 69 | Ram Charan Private ITI [1231 ] - Faizabad |
| 70 | Sagar Private ITI [1255 ] - Faizabad |
| 71 | Wits Private ITI [1218 ] Deokali Road , Faizabad |
| 72 | Yash Private ITI [1219 ] Darshan Nagar, Faizabad |
| 73 | Wellesley Bailey Vocational Training Centre [1212 ] - Faizabad |
| 74 | Luxman Private ITI [1213 ] Ayodhya , Faizabad |
| 75 | Sukanya Devi Dhuruv Prasad Singh Private ITI [1339 ] - Faizabad |
| 76 | Urmila Private ITI [1342 ] - Faizabad |
| 77 | H.L. Private ITI [1337 ] - Faizabad |
| 78 | Er. Ramsagar Rajpati Private ITI [2423 ] - Faizabad |
| 79 | Smt. Prema Tiwari Private ITI [1999 ] - Faizabad |
| 80 | Maa Mahakali Bhale Sultan Private ITI [2000 ] - Faizabad |
| 81 | Patel Private ITI [2002 ] - Faizabad |
| 82 | Parmeshwari Devi Private ITI [2003 ] - Faizabad |
| 83 | Faizabad Private ITI [2005 ] - Faizabad |
| 84 | Sri Vishwanath Singh Private ITI [2010 ] - Faizabad |
| 85 | Palakdhari Singh Private ITI [2017 ] - Faizabad |