Firozabad ITI Result - 1st, 2nd, 3rd and 4th Semester
upiti.in | Updated:
Firozabad is a famous city of UP. It's a part of Agra Division. It's very well known as "the city of Bangle "or "Suhag Nagri". The city also boasts many education centers to provide higher and quality education to the students. Among them ITI's is the prominent one. They give technical and non-technical education to the students so that they can earn better. Vyavasayik Pareeksha Parishad (www.vppup.in) Uttar Pradesh is responsible for conducting entrance examination for admission. Industrial Training Institutes provide training over 130 trades. They are the post-secondary schools in India. A student can choose any one according to his choice. After completing ITI, the tradesman can go for Apprenticeship Training. The scheme is implemented by DGET.
At present, the city has 2 Govt. ITI's and 19 Private ITI's. From every year in August, admission will starts in different courses. Minimum age of 14 years is necessary to get enrolled in various trades of ITI and minimum qualification is matriculation. The courses are of duration of 6 months to 2 years duration courses.
Students can also visit online education portal www.upiti.in as well which provides them all necessary information regarding counseling dates, application forms, important notifications etc.
| Exam Name | Result |
| --- | --- |
| UP ITI Result 2022 - Official Site | Click Here |
| NCVT MIS ITI Result- Official Site | Click Here |
| NCVT MIS ITI Result- Official Site | Click Here |
| NCVT ITI Semester Exam Result 2021 Announced: News | Click Here |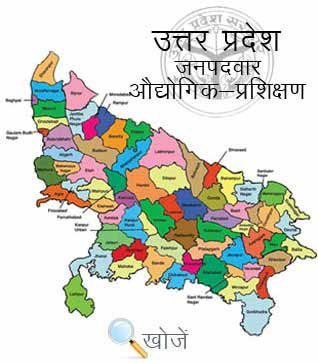 | S.N. | Colleges Name |
| --- | --- |
| 1 | Government ITI, Shikohabad, Firozabad [007] |
| 2 | Government ITI, Annandpur, Jarkhi, Firozabad [038] |
| 3 | Asha Private ITI, Himaunpur [1078] - Firozabad |
| 4 | Major Ramvir Singh Private ITI [1079 ] - Firozabad |
| 5 | Maa Savitri Devi Pradhan Private ITI [1150 ] - Firozabad |
| 6 | B. S. ITI [1171 ] - Firozabad |
| 7 | Kalpana Private ITI,[2426] - Firozabad |
| 8 | Shree Sudhir Singh Private ITI [2299 ] - Firozabad |
| 9 | Gaura Devi Private ITI [2301 ] - Firozabad |
| 10 | Tapobhoomi Private ITI [2297] - Firozabad |
| 11 | DR. PREMPRAKASH PRIVATE ITI [3125], FIROZABAD |
| 12 | INDU PRIVATE ITI [3361], FIROZABAD |
| 13 | CHIRAG PRIVATE ITI [3363], FIROZABAD |
| 14 | RAGHAV MADHAV PRIVATE ITI [3278], FIROZABAD |
| 15 | MAHA LAXMI PRIVATE ITI [3280], FIROZABAD |
| 16 | PHOOL SINGH PRIVATE ITI [3505], FIROZABAD |
| 17 | MAA DURGE PRIVATE ITI [3522], Firozabad |
| 18 | GYAN PRIVATE ITI [3376], FIROZABAD |
| 19 | K D M T EDUCATIONAL PRIVATE ITI [3453], FIROZABAD |
| 20 | Tapobhumi Gopal Private ITI [1024 ] - Firozabad |
| 21 | Sanmat Private ITI [1825] - Firozabad |
| 22 | Maa Gauri Private ITI [2018 ] - Firozabad |
| 23 | Maa Gauri Private ITI [2390] - Firozabad |
| 24 | Sagar Private ITI [2392] - Firozabad |
| 25 | Kalpana Private ITI,[2452] - Firozabad |
| 26 | ACMT PRIVATE [2657], FIROZABAD |
| 27 | KIRAN PRIVATE ITI [3377], FIROZABAD |
| 28 | D S PRIVATE ITI [3471], FIROZABAD |
| 29 | G D A S PRIVATE ITI [3598], FIROZABAD |
| 30 | Shri Sarnam Singh Private ITI [1022 ] - Firozabad |
| 31 | Shiv Shankar Private ITI [1123 ] - Firozabad |
| 32 | Shree Mangal Singh Private ITI [2298 ] - Firozabad |
| 33 | Shri Magan Prabha Private ITI [2868], FIROZABAD |