Ghaziabad ITI Result - 1st, 2nd, 3rd and 4th Semester
upiti.in | Updated:
Ghaziabad is one of the popular cities of UP. It is the primary industrial, commercial and education center of the state. It's well known as "Gateway of UP" because it's situated on the main route going into UP. It has a number of Colleges, Study centers, ITI's etc. to provide the best education to the students in the field of Management, Law, Commerce, Medical and Technolgy etc. To impart technical skills to the youth so that they can get better job opportunities in their life govt. opened 1 Govt. ITI or 28 Private ITI's or Industrial Training Institutes in the city. They offered technical as well as non-technical education to the students.
In the state of Uttar Pradesh, VyavasayikPareekshaParishad (www.vppup.in) is responsible for conducting the entrance examination for admission. The Directorate General of Training (DGT) starts craftsmanship training scheme in 1950. Trainees get paid during the training and get NTC (National Trade Certificate) also. Students can also visit online education portal www.upiti.in as well provide them all necessary information regarding downloading application forms, important notifications, counseling dates etc. very quickly. Minimum age up to 14 years and the basic qualification is matriculation to join these courses. Time duration of the courses is 6 months, 1 year and 2 years.
Ghaziabad आई० टी० आई० प्रवेश 2018 हेतु ऑनलाइन आवेदन
| Exam Name | Result |
| --- | --- |
| UP ITI Result 2022 - Official Site | Click Here |
| NCVT MIS ITI Result- Official Site | Click Here |
| NCVT MIS ITI Result- Official Site | Click Here |
| NCVT ITI Semester Exam Result 2021 Announced: News | Click Here |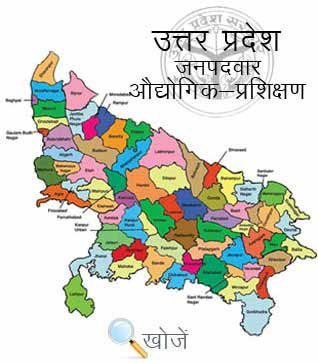 | S.N. | Colleges Name |
| --- | --- |
| 1 | Government ITI, Ghaziabad [024] |
| 2 | Delhi Public Private ITI, Khora (Ghaziabad) [Ins. Code 1533 ] |
| 3 | Centre for Agrarian Research Training Educatrion(CARTE) Private ITI [1481 ] - Ghaziabad |
| 4 | Mahila Private ITI [1486 ] - Ghaziabad |
| 5 | Gyan Bharti Private ITI [1488 ] - Ghaziabad |
| 6 | I.C.T. Private ITI [1489 ] - Ghaziabad |
| 7 | Advance Institute of Information & Computer Tech. [1492 ] - Ghaziabad |
| 8 | Indian Technology Private ITI Abupur Meerut Rd [1585 ] - Ghaziabad |
| 9 | Amrita Kiran Private ITI Chandra Nagar [1549 ] - Ghaziabad |
| 10 | H.K.T. Private ITI [1562 ] - Ghaziabad |
| 11 | Aman Private ITI [1594 ] - Ghaziabad |
| 12 | D.B.S. Delhi Private ITI, TroniCa City, Loni, Gaziabad [1612 ] - Gaziabad |
| 13 | Radha Govind Private ITI [1608 ]Duhai-Sadarpur Road Duhai Ghaziabad -201206 [UP ] - Ghaziabad |
| 14 | Abhudaya Private ITI,[2425] - Ghaziabad |
| 15 | GLOBAL PRIVATE ITI [3275], GHAZIABAD |
| 16 | NAVIPUR PRIVATE ITI [3314], GHAZIABAD |
| 17 | INDUSTRIAL MACHINERY TECHNOLOGY PRIVATE ITI [3311], GHAZIABAD |
| 18 | Ch. Charan SinghITI Patla Ghaziabad (U.P) [1480 ] |
| 19 | ???????? (??????) [1493] - Ghaziabad |
| 20 | United Technical Institute [1558 ] - Ghaziabad |
| 21 | S B N PRIVATE ITI [3533], GHAZIABAD |
| 22 | ARYAN PRIVATE ITI [3557], GHAZIABAD |
| 23 | R.K. Technical Institute Private ITI [1487 ] - Ghaziabad |
| 24 | St. Francis Technical Institute [1490 ] - Ghaziabad |
| 25 | Audyogic Vikas Evam Training Centre [1491 ] - Ghaziabad |
| 26 | Permanand Private ITI [1555 ] - Ghaziabad |
| 27 | Ganga Dhara Private ITI [1565 ] - Ghaziabad |
| 28 | A.V.S Private ITI [1575 ] - Ghaziabad |
| 29 | RADHA GOVIND PRIVATE ITI [1577]- GHAZIABAD |
| 30 | Ingraham Private ITI Ghaziabad [1482] - Ghaziabad |
| 31 | Chaudhary Charan Singh Memorial Private ITI [2388] - Ghaziabad |
| 32 | Jai Shree Krishana Private ITI [2504], Kandola Hapur Ghaziabad |
| 33 | Master Chetram Private ITI [2653], GHAZIABAD |
| 34 | Ambay Private ITI [2611], Govind Puram, Ghaziabad |