Gorakhpur ITI Result 2021 - 1st, 2nd, 3rd and 4th Semester
upiti.in | Updated:
Gorakhpur city is the administrative headquarters of the Gorakhpur District and Gorakhpur Division. It's one of the major cities of Uttar Pradesh. The literacy rate of the city is 70.83% which is higher than the state average of 67.68%.
The best part of the city is education. Deen Dayal Upadhyay Gorakhpur University and Madan Mohan Malviya, University of Technology is the popular institutions of the city. It has great medical colleges, sports colleges, arts colleges, schools, ITI's for the students to get higher education. Technical education and knowledge is an important part of education, especially in the modern era. ITI's or Industrial Training Institutes are opened by the Govt. of India to give technical as well as non-technical education to the students. Vyavasayik Pareeksha Parishad (www.vppup.in) Uttar Pradesh is responsible for conducting the entrance examination for admission to various trades in ITI's. At present, the city has 6 Govt. ITI's and 70 Private ITI to provide training in over 130 specialties.
Training is imparted in 73 engineering, 48 non engineering and 05 exclusively for visually impaired of duration from 6 months to 2 years. Minimum age requirement is up to 14 years. Matriculation is the basic qualification to enroll in these trade courses.
Aspirants can visit www.upiti.in is another can online comprehensive database of information that provides detailed information to the students regarding admission, important notifications, results, online downloading application forms etc. to save their valuable time.

Gorakhpur आई० टी० आई० प्रवेश 2018 हेतु ऑनलाइन आवेदन
| Exam Name | Result |
| --- | --- |
| UP ITI Result 2022 - Official Site | Click Here |
| NCVT MIS ITI Result- Official Site | Click Here |
| NCVT MIS ITI Result- Official Site | Click Here |
| NCVT ITI Semester Exam Result 2021 Announced: News | Click Here |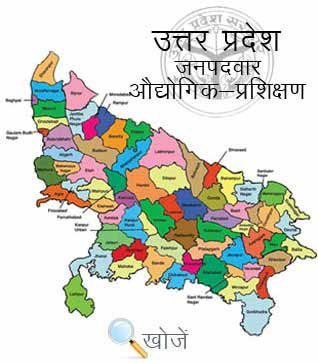 | S.N. | Colleges Name |
| --- | --- |
| 1 | Sri Lal Bahadur Shastri Private ITI [1622 ] - Gorakhpur |
| 2 | Pt. Thakur Prasad Tripathi Private ITI [1624 ] - Gorakhpur |
| 3 | Gridhari Chaudhari Private ITI [1625 ] - Gorakhpur |
| 4 | V.S.A.V Private ITI [1757 ] - Gorakhpur |
| 5 | Ganesh Private ITI [1802 ] - Gorakhpur |
| 6 | Vishwa Bharti Private ITI [1834 ] - Gorakhpur |
| 7 | V.N.P Private ITI [1873 ] - Gorakhpur |
| 8 | Mahanagar Private ITI [1933 ] - Gorakhpur |
| 9 | Mahanagar Private ITI [1965 ] - Gorakhpur |
| 10 | Babu Goverdhan Chand Bachcha Chand Private ITI [2094 ] - Gorakhpur |
| 11 | Shri Sai Private ITI [2095 ] - Gorakhpur |
| 12 | Babu Jangi Singh Durga Singh Private ITI [2097 ] - Gorakhpur |
| 13 | Rama Shankar Mishra Private ITI [2101 ] - Gorakhpur |
| 14 | AM College of Higher Education & Private ITI [2106 ] - Gorakhpur |
| 15 | Shagun Private ITI [1972 ] - Gorakhpur |
| 16 | SAKET PRIVATE ITI [3263], GORAKHPUR |
| 17 | SUNSHINE PRIVATE ITI [3148], GORAKHPUR |
| 18 | GUJRATEE DEVI PRIVATE ITI [3117], GORAKHPUR |
| 19 | R S S MEMORIAL PRIVATE ITI [3168], GORAKHPUR |
| 20 | DR A P J ABDUL KALAM PRIVATE ITI [3242], GORAKHPUR |
| 21 | J P SMARAK PRIVATE ITI [3243], GORAKHPUR |
| 22 | BARHALGANJ PRIVATE ITI [3178], GORAKHPUR |
| 23 | SRS PRIVATE ITI [3081], GORAKHPUR |
| 24 | M. M. Private ITI [2953] Sarahari Bazar,Campier Ganj,Gorakhpur |
| 25 | Krishan Singh Private ITI [2874], GORAKHPUR |
| 26 | Baijnath Private ITI [2869], GORAKHPUR |
| 27 | Scholar Private ITI [2808], GORAKHPUR |
| 28 | Badami Devi Private ITI [2801], GORAKHPUR |
| 29 | Subhas Chandra Bose Private ITI [2396] - Gorakhpur |
| 30 | Shri Gurukul Private ITI [2103] - Gorakhpur |
| 31 | Rajkumari Prabha Rawat Private ITI [2104] - Gorakhpur |
| 32 | Classic Private ITI [2471] - Gorakhpur |
| 33 | Ashok Private ITI,[2465] - Gorakhpur |
| 34 | Shobha Capital Private ITI [2523], Karim Nagar, Chargawan, Gorakhpur |
| 35 | Janki Private ITI [2526], Baidauli, Gaurkhash, Gorakhpur |
| 36 | J.N Private ITI[2638],Bargadahi Bhathat Gulhariya,Gorakhpur |
| 37 | Vindhayanchal Private ITI [2754], GORAKHPUR |
| 38 | Mahamanav Goutam Buddha Private ITI [2725], GORAKHPUR |
| 39 | Hariram Private ITI [2777], GORAKHPUR |
| 40 | SWAMI VIVEKANAND PRIVATE ITI [3407], GORAKHPUR |
| 41 | OM PRAKASH MEMORIAL PRIVATE ITI [3431], GORAKHPUR |
| 42 | SHIV PRASAD PANDEY PRIVATE ITI [3424], GORAKHPUR |
| 43 | RAMDAS BHGWATI RAI PRIVATE ITI [3146], GORAKHPUR |
| 44 | GANGORTI DEVI PRIVATE ITI [3591], GORAKHPUR |
| 45 | GLOBAL PRIVATE ITI [3464], GORAKHPUR |
| 46 | U P PRIVATE ITI [3465], GORAKHPUR |
| 47 | BABU ANIRUDDH SAHI GURUKUL PRIVATE ITI [3514], GORAKHPUR |
| 48 | GORAKHPUR NATIONAL PRIVATE ITI [3547], GORAKHPUR |
| 49 | TAPA NATH PRIVATE ITI [3527], GORAKHPUR |
| 50 | KAMLA PRIVATE ITI [3518], GORAKHPUR |
| 51 | KAUSHAL PRIVATE ITI [3549], GORAKHPUR |
| 52 | R N YADAV PRIVATE ITI [3550], GORAKHPUR |
| 53 | GAYATRI DEVI PRIVATE ITI [3554], GORAKHPUR |
| 54 | MADAN MOHAN MALVIYA PRIVATE ITI [3543], GORAKHPUR |
| 55 | S R D PRIVATE ITI [3398], GORAKHPUR |
| 56 | J P PRIVATE ITI [3063], GORAKHPUR |
| 57 | MADHUSUDAN TRIPATHI PRIVATE ITI [3499], GORAKHPUR |
| 58 | GIDA PRIVATE ITI [3497], GORAKHPUR |
| 59 | PRAKHAR PRIVATE ITI [3502], GORAKHPUR |
| 60 | SHRIMATI SATYAWATI DIWEDI PRIVATE ITI [3504], GORAKHPUR |
| 61 | AMAR SHAHID BABU BANDHU SINGH PRIVATE ITI [3511], GORAKHPUR |
| 62 | BUDDHA PRIVATE ITI [3456], GORAKHPUR |
| 63 | BAPU PRIVATE ITI [3474], GORAKHPUR |
| 64 | SHREE RAMNATH PRIVATE ITI [3481], GORAKHPUR |
| 65 | RAM JATAN YADAV PRIVATE ITI [3477], GORAKHPUR |
| 66 | SHYAMLATA DEVI PRIVATE ITI [3408], GORAKHPUR |
| 67 | MADAN MOHAN MALVIYA PRIVATE ITI [3387], GORAKHPUR |
| 68 | CHANDRA WATI DEVI PRIVATE ITI [3388], GORAKHPUR |
| 69 | A P J KALAM PRIVATE ITI [3375], GORAKHPUR |
| 70 | Solanki Private ITI [2090] -Sahjanwa, Gorakhpur |
| 71 | Phoolmati Devi Private ITI [2091 ] - Gorakhpur |
| 72 | Vijay Private ITI [2096 ] - Gorakhpur |
| 73 | Babu Lal Singh Ji Private ITI [2098] - Gorakhpur |
| 74 | Karam Private ITI [2099 ] - Gorakhpur |
| 75 | Shagun Private ITI [2102] - Gorakhpur |
| 76 | Baba Yogendra Dev Private ITI [1772 ] - Gorakhpur |
| 77 | Mahatma Gandhi Private ITI [1823 ] - Gorakhpur |
| 78 | Simirata Devi Private ITI [1805 ] - Gorakhpur |
| 79 | CAPITAL I.T.I [1808 ] - Cinema Road, Gorakhpur (U.P) |
| 80 | Rajprabha Private ITI [1877 ] - Gorakhpur |
| 81 | Gulab Anjani Choudhri Private ITI [1670 ] - Gorakhpur |
| 82 | Jagdamba Private ITI [1801] - Gorakhpur |
| 83 | Sarvodaya Private ITI [1807 ] - Gorakhpur |
| 84 | Neena Thapa Suhash Pvt Private ITI [1673 ] - Gorakhpur |
| 85 | Rajkiya Private ITI [1620 ] - Gorakhpur |
| 86 | Rudra Dheeraj Private ITI [1621 ] - Sahjanwa, Gorakhpur |
| 87 | National Inter College Private ITI [1623] - Gorakhpur |
| 88 | Pitambar Chaudhary Private ITI [2089] - Gorakhpur |
| 89 | Vardan Private ITI [2092] - Gorakhpur |
| 90 | Ganpati Private ITI [2093 ] - Gorakhpur |
| 91 | Ganga Prabha Private ITI [2100 ] - Gorakhpur |
| 92 | New Lal Bahadur Shastri Private ITI [2105 ] - Gorakhpur |
| 93 | NATIONAL PRIVATE ITI [3496], GORAKHPUR |
| 94 | MAA SHARDA PRIVATE ITI [3482], GORAKHPUR |
| 95 | Maharana Pratap Private ITI [2408 ] - Gorakhpur |
| 96 | Reshma Devi Niji Private ITI [2336 ] - Gorakhpur |
| 97 | Kalash Private ITI ,[2457] - Gorakhpur |
| 98 | RDS Private ITI [2522], Sahsi hardichak, Gorakhpur |
| 99 | Gayatri Devi Private ITI [2586], Fertilizer East Gate, Gorakhpur |
| 100 | Hariom Private ITI [2826], GORAKHPUR |
| 101 | Swarn Jaynta Private ITI [2803], GORAKHPUR |
| 102 | Kasturba Gandhi Private ITI [2811], GORAKHPUR |
| 103 | Bapu Private ITI [2817], GORAKHPUR |
| 104 | DR. RAM MANOHAR LOHIYA PRIVATE ITI [3267], GORAKHPUR |
| 105 | PARWATI DEVI PRIVATE ITI [3179], GORAKHPUR |
| 106 | VISHWA SHOBHA CAPITAL PRIVATE ITI [3182], GORAKHPUR |
| 107 | SBGM PRIVATE ITI [3183], GORAKHPUR |
| 108 | BABU SHAILESH MANI TRIPATHI PRIVATE ITI [3345], GORAKHPUR |
| 109 | VRINDAVAN PRIVATE ITI [3325], GORAKHPUR |
| 110 | SHARDA PRIVATE ITI [3443], GORAKHPUR |
| 111 | VIDHATA PRIVATE ITI [3114], GORAKHPUR |
| 112 | VIDYA PRIVATE ITI [3074], GORAKHPUR |
| 113 | New R D S Private ITI [3030], Sindili Binduli, Rampur, Gorakhpur |
| 114 | Gorakhpur Private ITI [2822], GORAKHPUR |
| 115 | Panini Private ITI [2888], GORAKHPUR |
| 116 | Devta Mishra Private ITI [2892], GORAKHPUR |
| 117 | M.V. Private ITI [2758], GORAKHPUR |
| 118 | New Maharana Pratap Private ITI [2788], GORAKHPUR |
| 119 | Balendra Singh Smarak Private ITI [2781], GORAKHPUR |
| 120 | Sheetla Devi Private ITI[2536], Rudrapur Kusmi, Gorakhpur |
| 121 | Janardan Prasad Memorial Private ITI[2637],Kasaya Road, Gorakhpur |
| 122 | Government ITI, World Bank Mahila, Gorakhpur [157] |
| 123 | Government ITI, Chargawan, Distt- Gorakhpur [141] |
| 124 | Government ITI, Khajani, Gorakhpur [142] |
| 125 | Govt I.T.I, Campierganj, Distt- Gorakhpur [143] |
| 126 | Government ITI, Railway Colony, Gorakhpur [144] |
| 127 | GITI, Bansgaon, Gorakhpur [435] |
| 128 | GITI, Chori-Chora, Gorakhpur [436] |
| 129 | Government ITI, Barhalganj, Gorakhpur [237] |