Hathras ITI Result - 1st, 2nd, 3rd and 4th Semester
upiti.in | Updated:
Hathras is a city of Uttar Pradesh. It is a Municipal Board and Administrative Headquarters of Hathras District. The town is a part of Aligarh Division. AkhileshYadav, former CM of UP was renamed Mahamaya Nagar as Hathras. It's also known very well as "Braj Ki Dehri". The city has a rich cultural heritage associated with the epic Mahabharata and Hindu theology.
The literacy rate of the city is 71.59 % and has many reputed and high Standards Engineering and Management Colleges, Polytechnics, Schools, Study Centers such as Mass College of Engineering and Management, Saraswati Degree College, M.G. Polytechnic, D.I.E.T. Hathras etc.
To fulfill the growing demand of technically skilled people, the Government of India has opened various Industrial Training Institutes and Industrial Training centers to impart technical skills to the students. They constituted under Directorate General of Employment and Training (DGET) Ministry of Skill Development and Entrepreneurship. At present, the state has one Government Industrial Training Institutes (ITI's) and 40 Private Industrial Training Institutes (ITI) that offers various technical courses to the students.
In the state of Uttar Pradesh, Vyavasayik Pareeksha Parishad (www.vppup.in) is responsible for conducting the entrance examination for admission to various trade courses in ITI's. Students can also visit online education portal www.upiti.in to get information about important notifications, downloading application forms, results, admit cards etc.
| Exam Name | Result |
| --- | --- |
| UP ITI Result 2022 - Official Site | Click Here |
| NCVT MIS ITI Result- Official Site | Click Here |
| NCVT MIS ITI Result- Official Site | Click Here |
| NCVT ITI Semester Exam Result 2021 Announced: News | Click Here |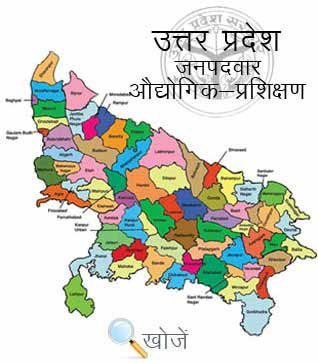 | S.N. | Colleges Name |
| --- | --- |
| 1 | Government ITI, Hathras [030] |
| 2 | KUWAR PRIVATE ITI [3359], HATHRAS |
| 3 | K L PRIVATE ITI [3360], HATHRAS |
| 4 | S S C M B D PRIVATE ITI [3318], HATHRAS |
| 5 | RAM SHANKAR SARASWAT PRIVATE ITI [3429], HATHRAS |
| 6 | PREMVATI DEVI PRIVATE ITI [3094], HATHRAS |
| 7 | HIND PRIVATE ITI [3041], HATHRAS |
| 8 | Chandan Deep Private ITI [2891], HATHRAS |
| 9 | S.S.M.B.D Private ITI [2938],Hathras |
| 10 | Shri R. C. Kushwah Private ITI [2985], Gauhana Sasni Hathras |
| 11 | Ganga Prasad Memorial Private ITI [2267] - Hathras |
| 12 | VS Private ITI [2579] Alampur, Hathras |
| 13 | KAKA DALCHAND PRIVATE ITI [3449], HATHRAS |
| 14 | S R G PRIVATE ITI [3089], HATHRAS |
| 15 | SETH PREMCHANDRA OMSHRI PRIVATE ITI [3478], HATHRAS |
| 16 | G P M S S PRIVATE ITI [3467], HATHRAS |
| 17 | SHRI GAJADHRA SINGH PRIVATE ITI [3475], HATHRAS |
| 18 | Kanya Gurkul Private ITI [1047 ] - Hathras |
| 19 | MAA RAJO DEVI PRIVATE PRIVATE ITI [3297], HATHRAS |
| 20 | Ganga Prasad Memorial Private ITI [1151 ] - Hathras |
| 21 | Jai Shiv Private ITI [1181 ] - Hathras |
| 22 | Sri Raghav Private ITI [1170 ] - Hathras |
| 23 | Sri Giriraj Dhawan Private ITI [1113 ] - Hathras |
| 24 | Gajanan Private ITI [2552], Mai khandauli Sadabad, Hathras |
| 25 | Maa Parvati Private ITI [2553] Banka Mursan, Hathras |
| 26 | Maa Kamlesh Devi Private ITI [2705], HATHRAS |
| 27 | Capatain P.L. Private ITI [2741], HATHRAS |
| 28 | Shri Leeladhar Private ITI [2660], HATHRAS |
| 29 | Seth Balkishan Private ITI [1025] - Hathras |
| 30 | SHREE RADHA MADHAV PRIVATE ITI [3093], HATHRAS |
| 31 | SHRI C P S CHHONKAR PRIVATE ITI [3090], HATHRAS |
| 32 | Sankat Machan Private ITI [2848], HATHRAS |
| 33 | GYAN DEEP PRIVATE ITI [3304], HATHRAS |
| 34 | KAPOORI DEVI MEMORIAL PRIVATE ITI [3356], HATHRAS |
| 35 | SMT. MANWATI DEVI PRIVATE ITI [3354], HATHRAS |
| 36 | BABA SAHAB AMBEDAKAR PRIVATE ITI [3180], HATHRAS |
| 37 | Sri Ram Rastriya Private ITI [1056 ] - Hathras |
| 38 | Khachermal Sarswat Private ITI [1023 ] - Hathras |
| 39 | Ram Swaroop Private ITI Rati ka Nagla, Hathras [1156 ] - Hathras |
| 40 | R.P. Private ITI [1131 ] - Hathras |
| 41 | Captain Pyarelal Private ITI [1125 ] Mai, Sadabad,Hathras [1125] - Hathras |
| 42 | R.S. Private ITI [2264 ] - Hathras |
| 43 | Maa Revati Devi Private ITI [2266 ] - Hathras |
| 44 | SRD Private ITI [2687], HATHRAS |
| 45 | R.V.S Private ITI [2932], HATHRAS |
| 46 | R.B. Gautam Private ITI [2853], HATHRAS |