Jaunpur ITI Result 2021 - 1st, 2nd, 3rd and 4th Semester
upiti.in | Updated:
Jaunpur is a city and the municipal board in Jaunpur district in Uttar Pradesh. It is located to the northwest district of Varanasi and in the eastern part of the state on the banks of river Gomti. It is a historical city of Uttar Pradesh located on the bank of River Gomti and holds many famous monuments and holy places like Atala Mosque, Jami Mosque, Lal Darwaza Mosque, Old Sheetala Mata Mandir etc. Also Shahi Pul, Shahi Quila is a major attraction of the city. It is one of the famous Muslim Culture and Education Centre.
Jaunpur is one of the biggest education hubs in the state. It has 50 Graduate and Post Graduate Institutes, 200 Under- Graduate Colleges and more than 300 Colleges up to High School. Veer Bahadur Singh Purvanchal Institute, Raj Bahadur Post Graduate College, Sarju Prasad Mahavidyalaya are some of prestigious colleges of the city. It boasts Women colleges like Bharati Mahila Degree College, Muslim Girls Degree College, Gulabi Devi Mahavidyalaya etc.
The city also has three government ITI's namely Government ITI Siddiqpur, Government ITI Sabrahad, Shahaganj, nd Government ITI Usrayu along with Private ITI's College like Adarsh Private ITI, Asha Private ITI, ,Indrapati Private ITI and many more on the list.
Vyavasayik Pareekha Parishad (www.vppup.in), Uttar Pradesh is responsible for conducting the entrance examination for admission to different courses in ITI's. Students can also visit www.upiti.in that offers up to date information to the students regarding downloading online admission forms, examination dates, admit cards, checking of the results etc.
| Exam Name | Result |
| --- | --- |
| UP ITI Result 2022 - Official Site | Click Here |
| NCVT MIS ITI Result- Official Site | Click Here |
| NCVT MIS ITI Result- Official Site | Click Here |
| NCVT ITI Semester Exam Result 2021 Announced: News | Click Here |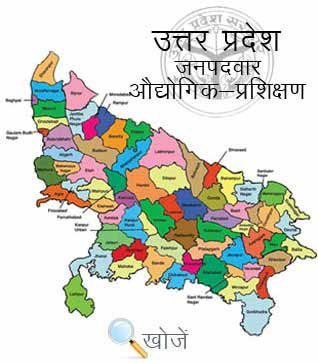 | S.N. | Colleges Name |
| --- | --- |
| 1 | Government ITI, Siddiqpur, Jaunpur [129] |
| 2 | Government ITI, Sabrahad, Shahaganj, Jaunpur [232] |
| 3 | Government ITI, Usrayu, Jaunpur [401] |
| 4 | MOTHER AYESHA PRIVATE ITI [3541], JAUNPUR |
| 5 | R B S PRIVATE ITI [3576], JAUNPUR |
| 6 | BABA VISHVANATH PRIVATE ITI [3303], JAUNPUR |
| 7 | K L PRIVATE ITI [3272], JAUNPUR |
| 8 | POOJA DEVI PRIVATE ITI [3390], JAUNPUR |
| 9 | SHYAMA PRIVATE ITI [3201], JAUNPUR |
| 10 | MOHAMMAD HASAN PRIVATE ITI [3500], JAUNPUR |
| 11 | DR. ZAMANI PRIVATE ITI [3606], JAUNPUR |
| 12 | KHANNU RAM YADAV PRIVATE ITI [3602], JAUNPUR |
| 13 | Rai Ratan Bahadur Private ITI [1676 ] - Jaunpur |
| 14 | Sumiran Private ITI [1663 ] - Jaunpur |
| 15 | Uma Nath Singh Smriti Private ITI [1647 ] - Jaunpur |
| 16 | Sumitra Private ITI [2049] -Mungra Badshahpur - Jaunpur |
| 17 | Saryu Prasad Private ITI [2052] - Jaunpur |
| 18 | Sri Sukhram Private ITI [2059 ] - Jaunpur |
| 19 | Shri Bajrang Private ITI [2063] - Jaunpur |
| 20 | Shanti Jyoti Private ITI [1853 ] - Jaunpur |
| 21 | Shanti Gramin Private ITI [1844 ] - Jaunpur |
| 22 | Hakim Zahir Haider Numani Private ITI [1864 ] - Jaunpur |
| 23 | Lalita Private ITI [1867 ] - Jaunpur |
| 24 | J.K Private ITI [1872 ] - Jaunpur |
| 25 | Maa Durga Technical & Management Private ITI [1892 ] - Jaunpur |
| 26 | Jai Bharat Private ITI [1893 ] - Jaunpur |
| 27 | Shri Krishna Private ITI [1895 ] - Jaunpur |
| 28 | Chandra Devi Private ITI [1907 ] - Jaunpur |
| 29 | Devendra Nath Singh Private ITI [1697 ] - Jaunpur |
| 30 | Shri K.P. Pandey Private ITI [1702 ] - Jaunpur |
| 31 | Dr. Aboo Mohammed Private ITI [1745 ] - Jaunpur |
| 32 | Smt. Asharfi Devi Private ITI [1747 ] - Jaunpur |
| 33 | Amarawati Devi Private ITI [1741 ] - Jaunpur |
| 34 | Vibhuti Chauhan Private ITI [1734 ] - Jaunpur |
| 35 | Satyamurthi Private ITI [2366 ] - Jaunpur |
| 36 | Sharda Private ITI [2491] Bhaupur - Jaunpur |
| 37 | Sita Ram Private ITI [2829], JAUNPUR |
| 38 | Ram Davar Pvt. Industrial Training Center [2986], Siddiquepur, Sadar, Jaunpur |
| 39 | Sakal Narayan Dharmraj Private ITI [2047 ] - Jaunpur |
| 40 | Nath Private ITI [2048] - Jaunpur |
| 41 | Satya Narayan Private ITI [2050 ] - Jaunpur |
| 42 | Maharishi Moolchandra Yadav Private ITI [2053] - Jaunpur |
| 43 | Maulana Azad Private ITI [2054 ] - Jaunpur |
| 44 | Thakur Prasad Singh Private ITI [2056 ] - Jaunpur |
| 45 | Kumar Private ITI [2061 ] - Jaunpur |
| 46 | J. P. Memo. Hospital and Paira Medical [2062] - Jaunpur |
| 47 | Purvanchal Private ITI [2065 ] - Jaunpur |
| 48 | Shri Surya Bali Singh Private ITI [1857 ] - Jaunpur |
| 49 | Adarsh Private ITI [1713 ] - Jaunpur |
| 50 | Gajraj Singh Smriti Private ITI [1648 ] - Jaunpur |
| 51 | Ram Bhujarat Singh Private ITI [1650 ] - Jaunpur |
| 52 | Pyari Devi Private ITI [1653 ] Pilkhini, Jaunpur |
| 53 | Janhitkari Private ITI [1660 ] Maharupur, Jaunpur |
| 54 | Durgawati Private ITI [1667 ] - Jaunpur |
| 55 | Nawab Husain Private ITI [1797 ] - Jaunpur |
| 56 | Baba Ganesh Dutta Audogik Kendra Private ITI [1783 ] - Jaunpur |
| 57 | Ashok Dubey Private ITI [1758 ] - Jaunpur |
| 58 | Uma Shankar Private ITI [1762 ] - Jaunpur |
| 59 | JAY BAJARANGBALI PRIVATE ITI [3542], JAUNPUR |
| 60 | NEELKANTH COLLEGE OF EDUCATION PRIVATE ITI [3575], JAUNPUR |
| 61 | RAKESH SHIROMANI PRIVATE ITI [3600], JAUNPUR |
| 62 | Bhagwati Prasad Yadav Private ITI [2046 ] - Jaunpur |
| 63 | Asha Private ITI [2051 ] - Jaunpur |
| 64 | Indra Ji Private ITI [2057 ] - Jaunpur |
| 65 | Chandrabhan Singh Private ITI [2058 ] - Jaunpur |
| 66 | Ram Samujh Singh Private ITI [2064 ] - Jaunpur |
| 67 | Jagdish Prasad Private ITI [2364 ] - Jaunpur |
| 68 | Baldev Prasad Shukla Private ITI [2367 ] - Jaunpur |
| 69 | Agardi Prasad Yadav Private ITI [1672 ] Shahganj, Jaunpur |
| 70 | Raja Harpal Singh Private ITI [1657 ] - Jaunpur |
| 71 | Ram Adhar Singh Smriti PrivateITI [1664 ] - Jaunpur |
| 72 | Madhuri Singh Smriti PrivateITI [1704 ] Jamuniya, Jaunpur |
| 73 | Ram Shiromani Dubey Private ITI [1695 ] - Jaunpur |
| 74 | Vijay laxmi Private ITI [1687 ] - Jaunpur |
| 75 | S.K.B Private ITI [1688 ] - Jaunpur |
| 76 | Gajraj Singh Private ITI [1646 ] Jamuniya, Jaunpur |
| 77 | Indrapati Private ITI [1649 ] - Jaunpur |
| 78 | Baijnath Singh Private ITI [1651 ] - Jaunpur |
| 79 | Dr. Satya Deo Singh Private ITI [1652 ] Jamuniya, Jaunpur |
| 80 | Maa Vaishno Private ITI [1738 ] - Jaunpur |
| 81 | Ram Lakhan Singh Private ITI [1740 ] - Jaunpur |
| 82 | Nuruddin Khan Private ITI [1736 ] - Jaunpur |
| 83 | Jagat Narayan Tiwari Private ITI [1711 ] - Jaunpur |
| 84 | Radhika Private ITI [1766 ] - Jaunpur |
| 85 | Alhind Private ITI zafarabad jaunpur [1768] - Jaunpur |
| 86 | Vishwanath Private ITI [1769 ] - Jaunpur |
| 87 | Parijat Private ITI [1770 ] - Jaunpur |
| 88 | T.D. Private ITI ,Shahganj, Jaunpur [1771] - Jaunpur |
| 89 | Sumitra Private ITI [1777 ] - Jaunpur |
| 90 | Satyendra Bahadur Singh Private ITI [1743 ] - Jaunpur |
| 91 | Ram Pyare Singh Private ITI [1759 ] - Jaunpur |
| 92 | Raj Gaurav Private ITI [1804 ] - Jaunpur |
| 93 | Neelkanth Private ITI [1818 ] - Jaunpur |
| 94 | Ram Baran Singh Public Private ITI [1833 ] - Jaunpur |
| 95 | Raj Private ITI [1869 ] - Jaunpur |
| 96 | Basanti Devi Private ITI Kauria [1870 ] - Jaunpur |
| 97 | Ram Jiyawan Memorial Private ITI [1836 ] - Jaunpur |
| 98 | M.A. Shoeb Private ITI [1875 ] - Jaunpur |
| 99 | Shri Krishna Private ITI [1866] - Jaunpur |
| 100 | Ram Baran Singh Public Private ITI [1746] - Jaunpur |
| 101 | Prakash Private ITI [2055] - Jaunpur |
| 102 | Dr. Nawabsingh Private ITI [2060] - Jaunpur |
| 103 | Indira Dubey Private ITI [2686], JAUNPUR |
| 104 | Gajadhar Singh Private ITI [2674], JAUNPUR |
| 105 | Dr. Panchu Ram Vishwakarma Private ITI [2676], JAUNPUR |
| 106 | Vinay Kumar Singh Private ITI [2652], JAUNPUR |
| 107 | Pooja Private ITI [2600] Sadarganj, Jaunpur |
| 108 | Om Shai Nath Private ITI [2825], JAUNPUR |
| 109 | Sarju Prasad Private ITI [2813], JAUNPUR |
| 110 | Prithvi Pal Tripathi Private ITI [2905], JAUNPUR |
| 111 | Ram Pyare Singh Private ITI [2989], Samaskhanpur Zafarabad ,Jaunpur Sadar,Jaunpur |
| 112 | Pt.Jamuna Prasad Tiwari Private ITI [2944] Mariahu,Jaunpur |
| 113 | Ram Ujagar Private ITI [2415] - Jaunpur |
| 114 | Smt. Ramraji Devi Private ITI [2546], Jokhan Nagar, Jaunpur |
| 115 | JP Private ITI [2534] Andiyar, Jaunpur |
| 116 | Mithila Devi Bhagauti Lal Private ITI ,[2395] - Jaunpur |
| 117 | Rojgar Private ITI [2365 ] - Jaunpur |
| 118 | Vibhuti Chauhan Private ITI [2368] - Jaunpur |
| 119 | Adarsh Shayam Dev Private ITI [2870], JAUNPUR |