Jhansi ITI Result 2021 - 1st, 2nd, 3rd and 4th Semester
upiti.in | Updated:
The city is synonymous with the name of Jhansi ki Rani Lakshmibai. The historic city of Jhansi is one of the famous cities of Uttar Pradesh. Also, it is the Administrative Headquarters of the Jhansi District and Jhansi Division. Jhansi's ancient name was Balwant Nagar. According to the 2011 Census, it is one of the most populous cities of India.
The city is situated on Jhansi Fort and grew around its stone Fort. The literacy rate of Jhansi is 83%, which is higher than the state average of 67.68%. It has various famous Government and Private Colleges, Schools and study hubs imparting higher education to the Students. Rani Lakshmibai Central Agricultural University, Bundelkhand University, Maharani Lakshmibai Medical College, Bundelkhand Govt. Ayurvedic College and Hospital are few among many that offer great education to the students.
For Technical Education the State has four Government Industrial Training Institutes (ITI's) in Jhansi and six private ITI's in the city that offers various diploma courses to the students of duration 6 months to 2 years. To enroll in these courses minimum age is 14 years and the basic qualification is matriculation.
Vyavasayik Pareeksha Parishad Uttar Pradesh (www.vppup.in) is responsible for conducting the entrance examination for admission to different courses in various ITI's. Students can also visit www.upiti.in that offers the latest information to the students regarding Admissions, Exam-Results, Admit Cards, counseling dates etc.
| Exam Name | Result |
| --- | --- |
| UP ITI Result 2022 - Official Site | Click Here |
| NCVT MIS ITI Result- Official Site | Click Here |
| NCVT MIS ITI Result- Official Site | Click Here |
| NCVT ITI Semester Exam Result 2021 Announced: News | Click Here |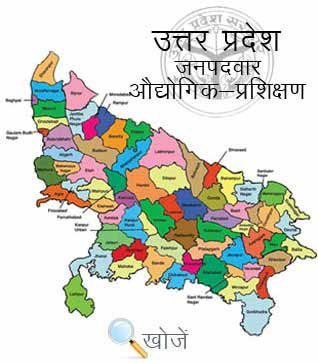 | S.N. | Colleges Name |
| --- | --- |
| 1 | Government ITI, Jhansi [051] |
| 2 | Government ITI, Mauranipur, Jhansi [202] |
| 3 | Government ITI, World Bank Mahila, Jhansi [058] |
| 4 | GITI, Garautha, Jhansi [417] |
| 5 | Government ITI, Uldan, Jhansi [301] |
| 6 | Bhartiya Institute of Technology & Engineering Private ITI [1456 ] - Jhansi |
| 7 | Smt Vidyawati Private ITI [1417 ] - Jhansi |
| 8 | Dr. Ram Manohar Lohia Private ITI, Moth (Jhansi) [1385 ] - Jhansi |
| 9 | Veerangana Private ITI,khailar, jhansi [1400 ] - Jhansi |
| 10 | Jhalkari Bai Private ITI Khailar,Jhansi [1366 ] - Jhansi |
| 11 | Parshuram Private ITI [2238 ] - Jhansi |
| 12 | Maa Bhagwati Technical Institute Private ITI [2992], Outside Badagaon Gate, Jhansi |
| 13 | Gurukulam Private ITI [2994], Bijouli Growth Centre Lalitpur Road, Jhansi |
| 14 | SHRI MAHAKALESHWAR PRIVATE ITI [3065], JHANSI |
| 15 | IDEAL PRIVATE ITI [3068], JHANSI |
| 16 | DR. APJ KALAM PRIVATE ITI [3033], JHANSI |
| 17 | Shri Krishna Private ITI [2775], JHANSI |
| 18 | DR. J Verma Private ITI [2490], Punchh - Jhansi |
| 19 | SHRI MOTILAL RICHHARIYA PRIVATE ITI [3259], JHANSI |
| 20 | PT JAMUNA PRASAD PRIVATE ITI [3138], JHANSI |
| 21 | VIVEKANAND PRIVATE ITI [3393], JHANSI |
| 22 | VEER BHOOMI BUNDELKHAND PRIVATE ITI [3560], JHANSI |
| 23 | NEW TECHNOCRAT PRIVATE ITI [3472], JHANSI |
| 24 | Bundelkhand Private ITI [2371] - Jhansi |
| 25 | Maa Bhagawati Private ITI, Janshi [2376] - Jhansi |
| 26 | Bhagwati Devi Private ITI,Garautha[2427] - Jhansi |
| 27 | Jhansi Private ITI [2756], JHANSI |
| 28 | Balaji Private ITI [2780], JHANSI |
| 29 | Shri Radha Keshav Private ITI [2668], JHANSI |
| 30 | Veerangana Jhalkaribhai Private ITI [2631], Khailar Bhel, Jhansi |
| 31 | M.D. PRIVATE ITI [2625], JHANSI |
| 32 | SETH RAMDAS MEMORIAL PRIVATE ITI [3258], JHANSI |
| 33 | SARSWATI DEVI PRIVATE ITI [3241], JHANSI |
| 34 | SHRI TULSIRAM PRIVATE ITI [3435], JHANSI |
| 35 | U P TECHNICAL PRIVATE ITI [3362], JHANSI |
| 36 | Yugal Sanskriti Private ITI [3025], Near Khatibaba Mandir Punavali Road Raksha, Jhansi |
| 37 | Saint Umar Private ITI [3009], 107 Saqlainabad Colony, Nagra, Jhansi |
| 38 | Shri Swami Prasad Private ITI [2990] Jhansi out Side Laxmi Gate Dadiapura |
| 39 | Shri Bajrang Private ITI [2991], Near Overbridge New Basti Parichha Jhansi |
| 40 | Shah Rehmat Private ITI [2993], Summernagar Behind Sent Judes School Nagra, Jhansi |
| 41 | Kalawati Private ITI ,[2459] - Jhansi |
| 42 | Veerangna Rani Laxmi Bal Private ITI [2617], Jhansi |
| 43 | Maa Pitambra Private ITI [2627], Shivpuri Road, Jhansi |
| 44 | APEX Private ITI [2678], JHANSI |
| 45 | Gandhi Private ITI [2647],Hanastanapur Ambabai,Jhansi |
| 46 | Pt. Vashudev Tiwari Private ITI [2850], JHANSI |