Kanpur Dehat ITI Result - 1st, 2nd, 3rd and 4th Semester
upiti.in | Updated:
Kanpur Dehat is a city of northern state Uttar Pradesh. It is a big pivot center of education and studies and provides a great education to the students in various streams such as medical, engineering colleges, arts, commerce etc. To understand the need and demand of technical education Govt. opened 5 Govt. ITI's and 9 Private ITI's in the city. Vyavasayik Pareeksha Parishad (www.vppup.in) Uttar Pradesh is responsible for conducting the entrance examination for admission to various trades in ITI's.
ITI's or Industrial Training Institutes gives training to the students in both technical and non-technical fields. They offered over 130 trade courses to the students so that they get better employment opportunities as soon as possible after completing courses. The Duration of the courses is of 6 months, 1 year and 2 years courses. Matriculation is basic qualification and minimum age requirement is up to 14 years. When completing ITI, trainees go for the apprenticeship training.
Students can also visit website www.upiti.in as well. It's a comprehensive database of up to date information to the students regarding admission, important notifications, results, online downloading application forms etc. to save their valuable time.
Students can opt for the variety of courses such as Marine Engine Fitter, Insurance Agent, Electronic Mechanic, Operator Advanced Machine Tools, Wireman, Counseling Skills, Computer Operator and Programming Assistant, Marketing Executive, Photographer, Business Management, Drawing/ Mathematics etc.
| Exam Name | Result |
| --- | --- |
| UP ITI Result 2022 - Official Site | Click Here |
| NCVT MIS ITI Result- Official Site | Click Here |
| NCVT MIS ITI Result- Official Site | Click Here |
| NCVT ITI Semester Exam Result 2021 Announced: News | Click Here |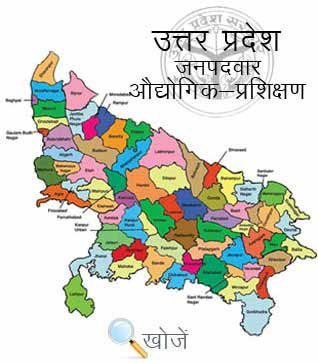 | S.N. | Colleges Name |
| --- | --- |
| 1 | Government ITI, Bhognipur, Ramabai Nagar (Kanpur Dehat) [211] |
| 2 | GITI, Sikandra, Kanpur Dehat [405] |
| 3 | GITI, Akbarpur, Kanpur Dehat [406] |
| 4 | GITI, Rasulabad, Kanpur Dehat [407] |
| 5 | Government ITI, Pukhrayan, Ramabai Nagar, (Kanpur Dehat) [072] |
| 6 | Ketaki Private ITI [2225 ] - Kanpur Dehat |
| 7 | JHALKARI BAI PRIVATE ITI [3128], KANPUR DEHAT |
| 8 | RAMESHWAR TECHNICAL SKILLS PRIVATE ITI [3173], KANPUR DEHAT |
| 9 | GANGARAM PRIVATE ITI [3509], KANPUR DEHAT |
| 10 | Mangalam Private ITI [2964] Muridpur,Akbarpur, Kanpur Dehat |
| 11 | RAKAN PRIVATE ITI [3159], KANPUR DEHAT |
| 12 | Shri Swami SatSanganand Awam Parmanand Seva Samiti PrivateITI Private ITI [2598], Kakrdahi, Baghpur, Kanpur Dehat |
| 13 | KETAKI RAJ PRIVATE ITI [3588], KANPUR DEHAT |
| 14 | Gurukul Private ITI [2707], KANPUR DEHAT |
| 15 | Pujya Bhaurao Devras Pvt.ITI[2958] Muktapur, Sarwankhera, Kanpur Dehat |
| 16 | Jayanti Private ITI [2373] - Kanpur Dehat |