Kanpur Nagar ITI Result 2021 - 1st, 2nd, 3rd and 4th Semester
upiti.in | Updated:
Kanpur Nagar, Uttar Pradesh is the 12th most populous city in India and the 75th largest city in the World. It is the administrative headquarters of Kanpur Nagar District and Kanpur Division and is well known as Industrial City.
The literacy rate of the city is 79.65% which is higher of state average 67.68%. It is famous worldwide due Chhatrapati Sahu Ji Maharaj (CSJM) University which is one of the most reputed universities in India. National Sugar Institute and Pulse Research Institute are also situated in the city.
Apart from this, the city also boasts some very famous Government as well as Private Colleges, Girls Polytechnics, Study centers and many more which are imparting quality education to the students. To understand the requirement of technical skills in Country, the state has six Government Industrial Training Institutes (ITI's) and fifty-one Private Industrial Training Institutes (ITI's) that offers technical education to the students.
The duration of the course is from 6 months to 2 years according to student interest. The basic qualification to enroll in various courses is Matriculation with the minimum age of 14 years. In the state of Uttar Pradesh, Vyavasayik Pareeksha Parishad (www.vppup.in) is responsible for conducting the entrance examination for admission to different courses in ITI's. Also, students can visit online portal www.upiti.in to get all kind of up to date information regarding online downloading application forms, result, important notifications dates, admit card details etc.
| Exam Name | Result |
| --- | --- |
| UP ITI Result 2022 - Official Site | Click Here |
| NCVT MIS ITI Result- Official Site | Click Here |
| NCVT MIS ITI Result- Official Site | Click Here |
| NCVT ITI Semester Exam Result 2021 Announced: News | Click Here |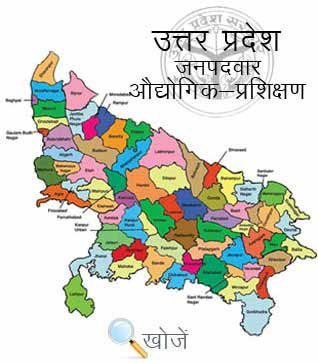 | S.N. | Colleges Name |
| --- | --- |
| 1 | Government ITI, Bilhaur, Kanpur Nagar [073] |
| 2 | Government ITI, Ghatampur, Kanpur Nagar [074] |
| 3 | Government ITI, Pandu Nagar, Kanpur Nagar [071] |
| 4 | Government ITI, (Mahila), Lal Bangla, Kanpur, Kanpur Nagar [077] |
| 5 | Government ITI, World Bank Mahila, Kanpur Nagar [078] |
| 6 | Government ITI, Kalyanpur, Kanpur (Nagar) [210] |
| 7 | Navbharat Private ITI [2475] - Kanpur Nagar |
| 8 | Nandrani Private ITI [2570], Bithoor Pachor Road, Mandhana, Kanpur |
| 9 | Adarsh Private ITI [1879] - Kanpur Nagar |
| 10 | Saumya Private ITI [2172 ] - Kanpur Nagar |
| 11 | Indian Private ITI [2772], KANPUR NAGAR |
| 12 | Subh Sneh Private ITI [2728], KANPUR NAGAR |
| 13 | C. L. Memorial Private ITI Tikra Kanpur Nagar [2962] |
| 14 | Shri Kapoor Private ITI [2982] , Ashok Nagar, Purvi Ghatampur, Kanpur Nagar |
| 15 | Adarsh Private ITI [1967 ] - Kanpur Nagar |
| 16 | UPCIA Private ITI [1380 ] - Kanpur Nagar |
| 17 | Kanpur Private ITI [1449 ] - Kanpur Nagar |
| 18 | Classic Private ITI [1351] - Kanpur Nagar |
| 19 | Tomorrow Private ITI [1352 ] - Kanpur Nagar |
| 20 | Vikas Private ITI Koyala Nagar [1357 ] - Kanpur Nagar |
| 21 | Sri Private ITI [1358 ] - Kanpur Nagar |
| 22 | Vimla Private ITI [2500], Naubasta Kanpur Nagar |
| 23 | Ramshri Private ITI [2689], KANPUR NAGAR |
| 24 | J.B. Singh Private ITI [2709], KANPUR NAGAR |
| 25 | Smt. Ramkali Iqbal Bahadur Private ITI [2759], KANPUR NAGAR |
| 26 | PURVANCHAL TECHNICAL SKILL PRIVATE ITI [3140], KANPUR NAGAR |
| 27 | SARAN PRIVATE ITI [3121], KANPUR NAGAR |
| 28 | SHRIMATI GAYATRI SWAROOP PRIVATE ITI [3299], KANPUR NAGAR |
| 29 | Manjul Private ITI [2925], KANPUR NAGAR |
| 30 | BARA DEVI PRIVATE ITI [3552], KANPUR NAGAR |
| 31 | MAA VAISHNO PRIVATE ITI [3561], KANPUR NAGAR |
| 32 | SRI MAHIMA PRIVATE ITI [3152], KANPUR NAGAR |
| 33 | PANDIT RAM CHARAN PANDEY PRIVATE ITI [3122], KANPUR NAGAR |
| 34 | BARADEVI PRIVATE ITI [3551], KANPUR NAGAR |
| 35 | Jan Jagran Private ITI [1378 ] - Kanpur Nagar |
| 36 | Seth Ravi Vesh Tripathi Private ITI [1432 ] - Kanpur Nagar |
| 37 | Ratan Private ITI [1458 ] - Kanpur Nagar |
| 38 | Computer Private ITI [1349 ] - Kanpur Nagar |
| 39 | Shyamji Ramji Private ITI [1354 ] - Kanpur Nagar |
| 40 | Pragati-First Private ITI [2174] - Kanpur Nagar |
| 41 | NEW PRAGATI PRIVATE ITI [3096], KANPUR NAGAR |
| 42 | Maharajpur Private ITI [3011], AR-1884 Maharajpur, Kanpurnagar |
| 43 | Tatya Private ITI [2963] Kanpur Nagar Village Tatya gang Majra Mahrajpur |
| 44 | Seth Pankaj Mehrotra Private IT [2744], KANPUR NAGAR |
| 45 | Shree Sai Private ITI [2765], KANPUR NAGAR |
| 46 | Shri Sai Private ITI [2503], Plot No 18,greater kailash Tiwaripur Jajmau, Kanpur |
| 47 | J.K. Center Technician Training Private ITI [2569], Doda Nagar, Kanpur |
| 48 | Dr. Govind Prashad Rani Devi Patel Institute of Technology & Management Private ITI [2566], Aankin, Kanpur Nagar |
| 49 | Bara Devi Private ITI [2439] - Kanpur Nagar |
| 50 | ABS Computer Institute Private ITI [1350] - Kanpur Nagar |
| 51 | Maharana Pratap College For Technical Skills Private ITI ,[2461] - Kanpur Nagar |
| 52 | Kapoor Private ITI ,[2464] - Kanpur Nagar |
| 53 | Sai Baba Private ITI [1387] - Kanpur Nagar |
| 54 | Sri Sant Bihari Private ITI [1461 ] - Kanpur Nagar |
| 55 | Heera Lal Patel Private ITI [1452 ] - Kanpur Nagar |
| 56 | Janta Janardan Private ITI [1441 ] - Kanpur Nagar |
| 57 | Siddharth Private ITI [1446 ] - Kanpur Nagar |
| 58 | Manjit Singh Nanda Private ITI [1423 ] - Kanpur Nagar |
| 59 | Afwwa Private ITI [1348 ] - Kanpur Nagar |
| 60 | J.K. Private ITI [1353 ] - Kanpur Nagar |
| 61 | Janta Private ITI Koyla Nagar, Kanpur [1355 ] - Kanpur Nagar |
| 62 | Raj Computer Learnings Centre [1356 ] - Kanpur Nagar |
| 63 | Pragati Private ITI [1367 ] - Kanpur Nagar |
| 64 | DTS Private ITI [1373 ] - Kanpur Nagar |
| 65 | Paramhans Ram Mangal Das Private ITI [1376 ] - Kanpur Nagar |
| 66 | A.P.V. Private ITI [1381 ] - Kanpur Nagar |
| 67 | Manprasth Private ITI [1394 ] - Kanpur Nagar |
| 68 | Narwal Private ITI [2173 ] - Kanpur Nagar |
| 69 | Navyug Private ITI [2169 ] - Kanpur Nagar |
| 70 | Uttam Private ITI [2170 ] - Kanpur Nagar |