Kasganj ITI Result - 1st, 2nd, 3rd and 4th Semester
upiti.in | Updated:
Kasganj city is the administrative headquarters of Kasganj District, Uttar Pradesh. It's a part of Aligarh Division. The city boasts many colleges, schools, study centers etc. imparting quality education to the students. Apart from this, the city has 1 Govt. and 19 Private ITI's to provide technical and non-technical education to the students. They offered more than 130 Trade courses to the students.
ITI's or Industrial Training Institutes are post-secondary schools constituted under DGET in India. Vyavasayik Pareeksha Parishad (www.vppup.in) Uttar Pradesh is responsible for conducting the entrance examination for admission in various Industrial Training Institutes in the state.
The duration of these courses is 6 months to 2 years. The minimum age requirement is up to 14 years and the basic qualification is matriculation is the basic to join them. There is total of 11,964 Industrial Training Institutes in the India out of which 2284 are government while 9680 are private in all states and Union Territories. Process Cameraman, Tourist Guide, Medical Transcription, Secretarial Practice, Computer Operator, Electrician, Turner, Fitter etc. are few among many courses offered by these ITI's.
Aspirants can also visit online website www.upiti.in as well. It is a comprehensive database of information to the students regarding results, important notifications, online downloading application forms, admission etc. to save their valuable time.
| Exam Name | Result |
| --- | --- |
| UP ITI Result 2022 - Official Site | Click Here |
| NCVT MIS ITI Result- Official Site | Click Here |
| NCVT MIS ITI Result- Official Site | Click Here |
| NCVT ITI Semester Exam Result 2021 Announced: News | Click Here |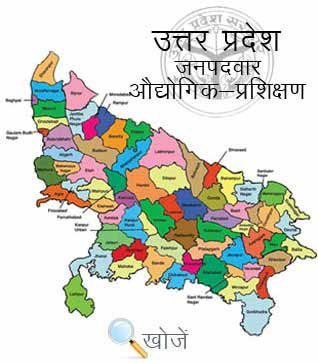 | S.N. | Colleges Name |
| --- | --- |
| 1 | Government ITI, Kasganj [006] |
| 2 | Shri Balaji Private ITI [1135 ] - Kansganj |
| 3 | R.N. Private ITI Jakhera Road, Bilram Kasganj [1046 ] - Kasganj |
| 4 | Pandit Deen Dayal Technical Instt. Private ITI [1067 ] - Kansganj |
| 5 | Balajee Private ITI [2866], KANSGANJ |
| 6 | V K JAIN PRIVATE ITI [3092], KANSGANJ |
| 7 | S R N Private ITI [2391] - Kansganj |
| 8 | M. M. College of Private ITI [2254] - Kansganj |
| 9 | Smt. Madhuri Maheshwari Private ITI [2289] - Kansganj |
| 10 | Jai Ram Singh Private ITI [2515],Bilram Kansganj |
| 11 | M.P. Singh Private ITI [2511], Paharpur Mafi, Kansganj |
| 12 | SHREE JAGDISH SHANTI PRIVATE ITI [3120], KANSGANJ |
| 13 | M R PRIVATE ITI [3544], KANSGANJ |
| 14 | Ramwati Private ITI [1053 ] - Kasganj |
| 15 | Maa Ramawati Private ITI [1072 ] - Kasganj |
| 16 | R M PRIVATE ITI [3546], KANSGANJ |
| 17 | R.N. Private ITI Gangeshwar colony Kasganj [1035 ] - Kansganj |
| 18 | N.S.Technical Institute Ganeshpur Ganjndwara [1100 ] - Kansganj |
| 19 | Kiran Private ITI [1101 ] - Kansganj |
| 20 | Smt. Ramwati Private ITI [2363] - Kansganj |
| 21 | SIR M U PRIVATE ITI [3198], KANSGANJ |
| 22 | S N PRIVATE ITI [3365], KANSGANJ |