Kushinagar ITI Result - 1st, 2nd, 3rd and 4th Semester
upiti.in | Updated:
Kushinagar is one of the most ancient cities of Uttar Pradesh. It's an Administrative Headquarters of Kushinagar District and a Nagar Panchayat as well. At Kushinagar, Lord Buddha attained Mahaparinirvana in 483 BC. It's an International Buddhist Pilgrimage Centre. It also belongs to Lord Mahavir, 24th Tirthankar of Jain Sect, who is the founder of Jainism. The literacy rate of the city is 65.25% which is the lower of state average 67.68%.
In the state of Uttar Pradesh Vyavasayik Pareeksha Parishad (www.vppup.in) conducts the entrance examination for admission to various courses in ITI's of the state. ITI's or the Industrial Training Institutes are the post secondary schools in India under the Directorate General of Employment and Training providing various technical courses to the students. The duration of these courses is from 6 months to two years and the basic qualification to join these courses is matriculation. Students can enroll in different courses like Fitter, Turner, Mechanic Radio & TV, Refrigeration and Air Conditioner, Wireman etc.
In Kushinagar there are two Government ITI's imparting technical education to the students to fulfill the needs and demand of skilled manpower to various industries. To know more about the ITI's in UP , online downloading of application forms, checking of results, counseling dates and other important notifications students can also visit www.upiti.in.
| Exam Name | Result |
| --- | --- |
| UP ITI Result 2022 - Official Site | Click Here |
| NCVT MIS ITI Result- Official Site | Click Here |
| NCVT MIS ITI Result- Official Site | Click Here |
| NCVT ITI Semester Exam Result 2021 Announced: News | Click Here |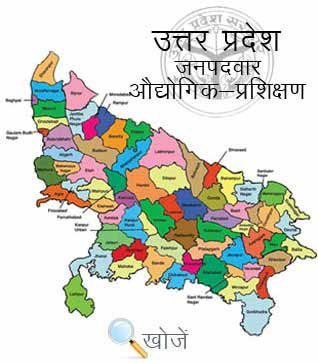 | S.N. | Colleges Name |
| --- | --- |
| 1 | Government ITI, Naurangiya, Kushinagar [241] |
| 2 | GITI, Hata, Kushi Nagar [441] |
| 3 | GITI, Kasya, Kushi Nagar [442] |
| 4 | Government ITI, Kasia (M.), Kushinagar [153] |
| 5 | Government ITI, Padrauna, Kushinagar [154] |
| 6 | Government ITI, Seorahi, Kushinagar [155] |
| 7 | Al-Ihsan Private ITI,[2467] - Kushi Nagar |
| 8 | Dhara Raval Private ITI [2250] - Kushi Nagar |
| 9 | RamDhari Gupta Memorial Pvt.ITI, Padrauna, Kushinagar |
| 10 | KALAWATI DEVI PRIVATE ITI [3488], KUSHI NAGAR |
| 11 | SIDDHARTH PRIVATE ITI [3190], KUSHI NAGAR |
| 12 | Gopal Private ITI [2902], KUSHI NAGAR |
| 13 | Guatam Buddh Private ITI [2247 ] - Kushi Nagar |
| 14 | SHRI MATI NEETA DEVI PRIVATE ITI [3421], KUSHI NAGAR |
| 15 | Girija Shankar Private ITI [2483] Ganeshpur, Hata, Kushinagar |
| 16 | Sushil Verma Memorial Private ITI [2501] Kaptanganj, Kushinagar |
| 17 | Krishna Private ITI [2939], KUSHI NAGAR |
| 18 | Excellent Private ITI [2897], KUSHI NAGAR |
| 19 | RAMKRITA PRIVATE ITI [3161], KUSHI NAGAR |
| 20 | Bhartiya Viklang Sankat Mochan Private ITI [2245 ] - Kushi Nagar |
| 21 | Kirat Audhyogik Prashikshan Sansthan [2249 ] - Kushi Nagar |
| 22 | B.N. Private ITI [1773 ] - Kushi Nagar |