Lakhimpur Kheri ITI Result - 1st, 2nd, 3rd and 4th Semester
upiti.in | Updated:
Lakhimpur Kheri District in Northern Uttar Pradesh on the border with Nepal. It's a part of Lucknow Division also. Dudhwa National Park is the major attraction of the city and it's the only National Park in Uttar Pradesh.
Apart from this, the city has a number of the best Colleges, Polytechnics, Agriculture Colleges, Schools etc. which are imparting higher and quality education in the field of engineering, arts, and medical science to the students. The literacy rate of the city is 60.56 % which is the lower of state average 67.68%.
There are various Industrial Training Institutes and Industrial Training Centers opened in the city to provide technical as well as non-technical education to the students. They are post-secondary schools in India constituted under Directorate General of Employment and Training (DGET) Ministry of Skill Development and Entrepreneurship, Union Government to provide training in various courses. For that purpose, there are two Government Industrial Training Institutes (ITI's) in Kheri.
Vyavsayik Pareeksha Parishad (www.vvpup.in) in the state of Uttar Pradesh is responsible for conducting the entrance examination for admission in various courses in ITI's. Students can visit www.upiti.in as well which provides them all the necessary information like admission, counseling dates, downloading of application form , admit card , check out their results etc.
| Exam Name | Result |
| --- | --- |
| UP ITI Result 2022 - Official Site | Click Here |
| NCVT MIS ITI Result- Official Site | Click Here |
| NCVT MIS ITI Result- Official Site | Click Here |
| NCVT ITI Semester Exam Result 2021 Announced: News | Click Here |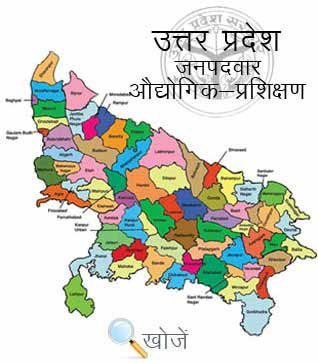 | S.N. | Colleges Name |
| --- | --- |
| 1 | Government ITI, Chandan, Chauki, Lakhimpur Kheri [096] |
| 2 | Government ITI, Lakhimpur Kheri [084] |
| 3 | GITI, Nighasan, Lakhimpur Kheri [423] |
| 4 | Government ITI, Kumbhi,Lakhimpur Kheri [460] |
| 5 | Government ITI, Dhaurhara,Lakhimpur Kheri [461] |
| 6 | Government ITI, Mohammadi, Lakhimpur Kheri [217] |
| 7 | S V N C PRIVATE ITI [3115], LAKHIMPUR KHERI |
| 8 | Suresh Mishra Pvt.[2959] Singhahi Road,Lakhimpur Kheri |
| 9 | Sushil Verma Memorial Private ITI [1298 ] - Lakhimpur Kheri |