Mainpuri ITI Result - 1st, 2nd, 3rd and 4th Semester
upiti.in | Updated:
Mainpuri is one of the famous cities in northern state Uttar Pradesh and is the Administrative Headquarters of Mainpuri District which is a part of Agra Division. The city forms part of Lord Krishna's Ancient Land Braj. It is Yadavs dominated city and has many old historical Hindu temples like Falahari Ashram, Sheetla Devi Temple, Bhimsen Mandir, and Hanuman Temple etc. The city boasts a literacy rate of the city is 75.99 % which is the higher than state average 67.68%.
Mainpuri also boasts some famous Government and Private Colleges, Schools and Professional Study Centers imparting high standard and modern education to the students. Women Empowerment Education center in the city is the prestigious one. Government Engineering College is constituent college from Dr. A.P.J Abdul Kalam Technical University in Lucknow. To understand the need and demand for technical skills in India, the state has two Government Industrial Training Institutes (ITI's) and eight Private Industrial Training Institutes (ITI's) that offers technical as well as non-technical trade courses to the students.
Vyavasayik Pareeksha Parishad (www.vppup.in) Uttar Pradesh is responsible for organizing the entrance examination for admission to various trade courses in ITI's. http://www.upiti.in is an education portal that offers comprehensive knowledge to the students who are interested in technical education. It offers all the updated information about courses, dates, notifications etc to the students so that they can get admissions on time. Apart from it students can directly download application form, admit card or check their results etc.
Mainpuri आई० टी० आई० प्रवेश 2018 हेतु ऑनलाइन आवेदन
| Exam Name | Result |
| --- | --- |
| UP ITI Result 2022 - Official Site | Click Here |
| NCVT MIS ITI Result- Official Site | Click Here |
| NCVT MIS ITI Result- Official Site | Click Here |
| NCVT ITI Semester Exam Result 2021 Announced: News | Click Here |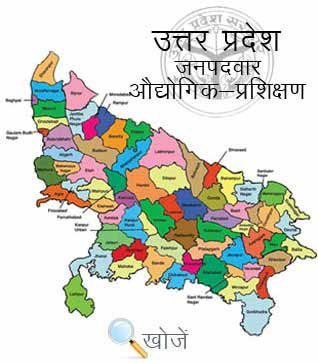 | S.N. | Colleges Name |
| --- | --- |
| 1 | Government ITI, Mainpuri [008] |
| 2 | Government ITI, Kishni, Mainpuri [174] |
| 3 | GITI, Karhal, Mainpuri [403] |
| 4 | Government ITI, Bhogaon,Mainpuri [446] |
| 5 | SHRI BRAHM PRIVATE ITI [2644], MAINPURI |
| 6 | S.V.S Private ITI [2495], Village Nagla Veech, Karhal, Mainpuri U.P. |
| 7 | Shri Babu Ram Private ITI ,[2454] - Mainpuri |
| 8 | Major Virendra Singh Private ITI [1114 ] - Mainpuri |
| 9 | BHOGAON PRIVATE ITI [3268], MAINPURI |
| 10 | S.N. Vimla Private ITI [2896], MAINPURI |
| 11 | Maharaja Tej Singh Private ITI [1030 ] - Mainpuri |
| 12 | VISHWAKARMA PRIVATE ITI [3423], MAINPURI |
| 13 | R N YADAV PRIVATE ITI [3484], MAINPURI |
| 14 | Bux Singh Private ITI [2262 ] - Mainpuri |
| 15 | G.S.M. Private ITI [1159 ] - Mainpuri |