Mau ITI Result - 1st, 2nd, 3rd and 4th Semester
upiti.in | Updated:
Mau (Maunath Bhanjan), also known as an industrial city located in Uttar Pradesh. It's an Administrative Headquarters of the Mau District and a part of Azamgarh Division. It is one of the best test textiles hubs of the state. The literacy rate of the city is 73.09 %. It has very good education system for providing modern and quality education to the students like JamiaIslamiaFaiz-e-Aam, Kisan Majdur Mahavidyalaya, Ramsheela Girls Degree College and many more.
The state has 2 Government Industrial Training Institutes (ITI's) and 59 Private Industrial Training Institutes (ITI's) that offers technical as well as non-technical courses to the students. Admission procedure is done every year in August.
In the state of Uttar Pradesh Vyavasayik PareekshaParishad (www.vppup.in) conducts the entrance examination for admission to various courses in ITI's of the state. The duration of these courses is 6 months, one year and two years and the basic qualification to join these courses is matriculation. Students can enroll in different courses like Fitter, Turner, Mechanic Radio & TV, Refrigeration and Air Conditioner, Wireman etc.
To know more about the ITI's in UP, online downloading of application forms, checking of results, counseling dates and other important notifications students can also visit www.upiti.in.
| Exam Name | Result |
| --- | --- |
| UP ITI Result 2022 - Official Site | Click Here |
| NCVT MIS ITI Result- Official Site | Click Here |
| NCVT MIS ITI Result- Official Site | Click Here |
| NCVT ITI Semester Exam Result 2021 Announced: News | Click Here |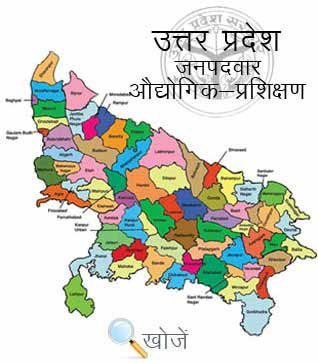 | S.N. | Colleges Name |
| --- | --- |
| 1 | Government ITI, Mohammadabad, Gohana, Maunath Bhanjan [235] |
| 2 | Government ITI, Sahadatpura, Mau, Maunath Bhanjan [148] |
| 3 | Ram Shila Paramedical Technology College Private ITI [2401] - Mau |
| 4 | Mathura Memorial Audyogik Prashikshan Kendra [2230 ] - Mau |
| 5 | Krishna Private ITI [2912], MAU |
| 6 | Sushil Memorial Private ITI [2988], Kajha Khurd, Mohammadabad Gohna, Mau |
| 7 | Mata Jamwanti Kuldeep Private ITI [2984], Mau, Riakwoardeh, Sadar, Mau |
| 8 | Mathura Private ITI [2987], Gadava, Pahasa, Mau |
| 9 | Maa Vindhyavasini Private ITI [2960] Chakhasan Bandhanpur,Madhuban Mau |
| 10 | Maa Guljari Bharat Private ITI [2995], Kanso, Mau |
| 11 | Ramgopal Private ITI [3027], Badagaon, Mohammadabad Gohna, Mau |
| 12 | PREM INDRA PRIVATE ITI [3076], MAU |
| 13 | BABA BHRIGU PRIVATE ITI [3326], MAU |
| 14 | RAMUGRAH SINGH PRIVATE ITI [3328], MAU |
| 15 | SRI PARSURAM PRIVATE ITI [3316], MAU |
| 16 | RESHAMI PRIVATE ITI [3255], MAU |
| 17 | MAA SHAKUNTALA PRIVATE ITI [3279], MAU |
| 18 | SRI KRISHNA PRIVATE ITI [3264], MAU |
| 19 | MOOLA DEVI PRIVATE ITI [3238], MAU |
| 20 | SWAMI SAHJANAND PRIVATE ITI [3225], MAU |
| 21 | SHRI RAMJI PRIVATE ITI [3231], MAU |
| 22 | SHRI RAM PRIVATE ITI [3221], MAU |
| 23 | Govind Private ITI [2235] - Mau |
| 24 | GLOBAL TECHNICAL INSTITUTE PRIVATE ITI [2623], MAUNATH, BHANJAN |
| 25 | Tulasi private ITI [2629] Bhlti Maurathbhajan,Mausadar,Mau |
| 26 | R.S. Aydyogik Prashikshan Kendra [2630] Gangaunpur,Mau |
| 27 | Shree Satiram Private ITI[2640], Mohammadabad,Gohna,Mau |
| 28 | Maa Sharada Samarak Private ITI [1819 ] - Gram Basarathapur, Mau |
| 29 | Mathura Memorial Private ITI [1814 ] - Mau |
| 30 | Krishak Private ITI [1793 ] - Mau |
| 31 | Shiv Varan Audhyogik Prashikshan Kendra [1897 ] - Mau |
| 32 | Baldeo Das Audyogik Prashikshan Private ITI [1889 ] - Mau |
| 33 | Prabha Private ITI [1856 ] - Mau |
| 34 | Rishi Ramnaresh Krishak Private ITI [1749 ] - Mau |
| 35 | Gramin Private ITI [1943 ] - Mau |
| 36 | Ram Janam Audyogik Prashikshan Kendra [1900 ] - Mau |
| 37 | Palaku Private ITI [2234 ] - Mau |
| 38 | Ganga Singh Private ITI [3002] Dhawariyasath Faijullahpur Kopaganj,Mau |
| 39 | VINAYAK NATIONAL PRIVATE ITI [3085], MAU |
| 40 | DISHA PRIVATE ITI [3072], MAU |
| 41 | Kishor Memorial Private ITI [3014], Rampur Bakhariyan, Khurahat, Mau |
| 42 | Doodh Nath Vasudev Private ITI [2677], MAU |
| 43 | Banshidhar Private ITI [2403 ] - Mau |
| 44 | RAMYASH PRIVATE ITI [3585], MAU |
| 45 | Dr. Ram Kamal Rai Private ITI [1915 ] - Mau |
| 46 | Abdul Hameed Private ITI [1944 ] - Mau |
| 47 | Dr. B. R Ambedkar Private ITI [1968 ] - Mau |
| 48 | Sainik Private ITI [1813 ] - Mau |
| 49 | Dr. Iqbal Private ITI [1725] - Mau |
| 50 | Dharmadev Private ITI [1728 ] - Mau |
| 51 | Shiva Nand Private ITI [1699 ] - Mau |
| 52 | Shri Hari Ram Private ITI [2231] - Mau |
| 53 | A to Z Private ITI [2233] - Mau |
| 54 | Indu Prakash Private ITI [2237 ] - Mau |
| 55 | Hari Ram Rastriya Private ITI [1763 ] - Mau |
| 56 | A to Z Sewa Sansthan [1726 ] - Jamalpur, Mau |
| 57 | BABU AKASH VIKRAM SINGH PRIVATE ITI [3384], MAU |
| 58 | SUDAMA CHAUHAN PRIVATE ITI [3313], MAU |
| 59 | SRI KRISHNA AMBEDKAR PRIVATE ITI [3265], MAU |
| 60 | YANTRA PRIVATE ITI [3171], MAU |
| 61 | HARI RAM RASHTRIYA PRIVATE ITI [3587], MAU |
| 62 | BABA SHIVNATH PANDEY PRIVATE ITI [3436], MAU |
| 63 | INDIRA GANDHI PRIVATE ITI [3075], MAU |
| 64 | MAU PUBLIC PRIVATE ITI [3103], MAU |
| 65 | H R RASHTRIYA PRIVATE ITI [3586], MAU |
| 66 | BABA JAGDEV DAS PRIVATE ITI [3513], MAU |
| 67 | SATYAM PRIVATE ITI [3548], MAU |