Muzaffarnagar ITI Result - 1st, 2nd, 3rd and 4th Semester
upiti.in | Updated:
Muzzaffarnagar city is one of the famous cities of Uttar Pradesh. It is popularly known as "The Sugar Bowl of India" and is the part of National Capital Region as well. The city is leading Industrial, Commercial and Educational pivot of Uttar Pradesh.
The city boasts several Institutes of higher Education such as Degree Colleges, Medical Colleges, English medium schools, study points etc. to educate students up to the mark. ITI's are the prominent one. The DGT (Directorate General of Training) begin Craftsmanship Training in 1950. The mandatory condition for the training is matriculation and the age is up to 14 years. The timing period is 6 months to 2 years for various trade courses totally depend on student's choice.
Muzzaffarnagar has one Government Industrial Training Institute (ITI) and twenty-five Private Industrial Training Institutes (ITI's) that offers technical as well as non-technical courses to the students such as Electrician, Mechanic Motor Vehicle, Tool & Die Maker etc. to become Independent and earn handsome salaries.
Vyavasayik Pareeksha Parishad (www.vppup.in), Uttar Pradesh is responsible for organizing the entrance examination for admission in State ITI's. Also, students can visit online website www.upiti.in to get all the necessary information regarding online downloading of application forms, counseling dates, downloading of admit cards, checking of results etc to save their valuable time.
| Exam Name | Result |
| --- | --- |
| UP ITI Result 2022 - Official Site | Click Here |
| NCVT MIS ITI Result- Official Site | Click Here |
| NCVT MIS ITI Result- Official Site | Click Here |
| NCVT ITI Semester Exam Result 2021 Announced: News | Click Here |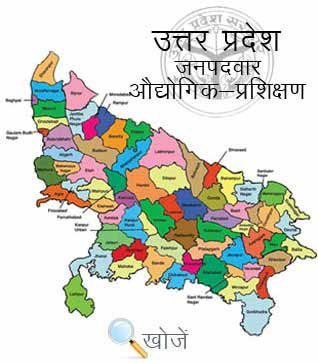 | S.N. | Colleges Name |
| --- | --- |
| 1 | Government ITI, MuzaffarNagar [019] |
| 2 | GITI, Budana, Muzaffar Nagar [445] |
| 3 | Government ITI, Shahpur,Muzaffar Nagar [456] |
| 4 | Government ITI, Morna,Muzaffar Nagar [457] |
| 5 | Government ITI, Purkaji,Muzaffar Nagar [458] |
| 6 | Prahalad Singh Memorial Private ITI [2602] Khatauli, Muzaffarnagar |
| 7 | Prahlad Singh Memorial Private ITI [2839], MUZAFFAR NAGAR |
| 8 | Vinayak Private ITI [2695], MUZAFFAR NAGAR |
| 9 | Mahadev Private ITI [2481], Sisauna Rorkee Road, Muzaffarnagar, Sadar, - Muzaffarnagar |
| 10 | Smt. Raj Bala Devi Private ITI [2538], Jhabarpur, Hari Nagar, Purkaji, Muzzafarnagar |
| 11 | Sanmati Private ITI [2541], Dallu Dawta Shamli Khanjahapur, Muzaffarnagar |
| 12 | Shri Mangal Singh Private ITI [1583 ] - Muzaffar Nagar |
| 13 | Prakash Private ITI Shamli Road Khanjahanpur Muzaffar Nagar [1542] - Muzaffar Nagar |
| 14 | Pt. Chhotan Lal Private ITI [1501 ] - Muzaffar Nagar |
| 15 | VCA Computer Private ITI [1506] - Muzaffar Nagar |
| 16 | Computer Connection Training Private ITI [1507] - Muzaffar Nagar |
| 17 | FOUR DIMENSION PRIVATE ITI [3601], MUZAFFAR NAGAR |
| 18 | Nand Lal Sarojni Devi Private ITI [1540 ] - Muzaffar Nagar |
| 19 | Pratibha Computer Centre [1504 ] - Muzaffar Nagar |
| 20 | Om Prakash Rana Memorial Private ITI [1607 ] - Muzaffar Nagar |
| 21 | Giriraj Singh Memorial Private ITI [1582 ] - Muzaffar Nagar |
| 22 | Nain Singh Private ITI [1589 ] - Muzaffar Nagar |
| 23 | Bahoti Devi Private ITI, Shamli-M.Nagar Road, Dholra, Muzaffar Nagar[1571] - Muzaffar Nagar |
| 24 | Pandit Manohar Lal Private ITI [1576 ] - Muzaffar Nagar |
| 25 | Mahanand Private ITI [2956] Vill & P.O. Baheri,Muzaffarnagar |
| 26 | Sarvodaya Private ITI [2967] Khasra N0.759 Begrajpur Road,Muzaffarnagar |
| 27 | Mahadev Private ITI [2809], MUZAFFAR NAGAR |
| 28 | S.S.D Private ITI [2148] - Muzaffar Nagar |
| 29 | Syam Private ITI [2389] - Muzaffar Nagar |
| 30 | Vibgyor Private ITI [1958 ] - Muzaffar Nagar |
| 31 | S.V Private ITI [1568 ] - Muzaffar Nagar |
| 32 | Ram Private ITI [1580 ] - Muzaffar Nagar |
| 33 | Pushp Lata Girl's Private ITI [1509 ] - Muzaffar Nagar |