Rae Bareli ITI Result - 1st, 2nd, 3rd and 4th Semester
upiti.in | Updated:
Rae Bareli city is situated on the banks of Sai River, Uttar Pradesh. It's an Administrative Headquarters of Rae Bareli District and a part of Lucknow Division. It is the 97th most populous city in India and is famous for its historical richness and political importance.
Average Literacy of the city is 74.04%. It has many Institutes affiliated to C.B.S.E. (Central Board of Secondary Education), the Indian Certificate of Secondary Education and Uttar Pradesh Board. The city has many prominent Education centers such as National Institute of Fashion Technology (NIFT), Footwear Design and Development Institute (FDDI), Karmyogi Degree College, and Industrial Training Centers etc.
In modern time many industries want technically skilled manpower. Even for employment purpose, technical and non-technical both skills are very important. The city boasts 3 Govt. and 13 Private Industrial Training Institutes (ITI's) or Industrial Training centers enhancing technical skills of the students. The scheme is executed by DGT under Ministry of Skill Development and Entrepreneurship with the objective view that "Training imparted in institutions alone is not sufficient for acquisition of skills and needs to be supplemented by training in the actual work place". Trainees get paid during the training period also.
Basic qualification to enter in these trade courses is matriculation with 14 years age and the duration of courses is 6 months, 1 year and 2 years approx. Vyavasayik Pareeksha Parishad (www.vppup.in) in the state of Uttar Pradesh conducts the entrance examinations for admission in ITI's.
To know more about different details such as exam dates, consulting dates, admit cards, online downloading of applications forms students can also visit www.upiti.in which is an educational portal to help students.
| Exam Name | Result |
| --- | --- |
| UP ITI Result 2022 - Official Site | Click Here |
| NCVT MIS ITI Result- Official Site | Click Here |
| NCVT MIS ITI Result- Official Site | Click Here |
| NCVT ITI Semester Exam Result 2021 Announced: News | Click Here |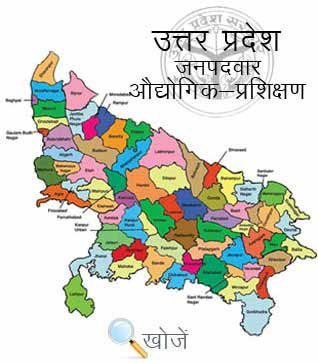 | S.N. | Colleges Name |
| --- | --- |
| 1 | GITI, Unchahar, Raibareli [428] |
| 2 | Government ITI, Bachchrawa,Raibareli [451] |
| 3 | Government ITI, Raebareli [089] |
| 4 | Government ITI, Salon, Raebareli [092] |
| 5 | Bappa Devtadeen Aqsahari Private ITI [1232 ] - Raibareli |
| 6 | Hartalika Singh Private ITI [1305 ] - Raibareli |
| 7 | Swarnim Private ITI [1296 ] - Raibareli |
| 8 | Gyanodaya Private ITI [1289 ] - Raibareli |
| 9 | Gayadeen Maurya Smarati Private ITI [1292 ] - Raibareli |
| 10 | Kuldeep Private ITI [1207] - Raibareli |
| 11 | Savita Pvt Private ITI, [2380] - Raibareli |
| 12 | Kanchan Private ITI [1309 ] - Raibareli |
| 13 | R. D. J. S. Private ITI [2035] - Raibareli |
| 14 | Kanchan Private ITI [2038] - Raibareli |
| 15 | Dipanjali Private ITI [2034] - Raibareli |
| 16 | Ashutosh Private ITI [2037 ] - Raibareli |
| 17 | Choudhary Deen Dayal Patel Private ITI [2350 ] - Raibareli |